Space Certification Program
---
Space Foundation Names Danny's Rocket Ranch as Space Certification Program Partner
Written by: Space Foundation Editorial Team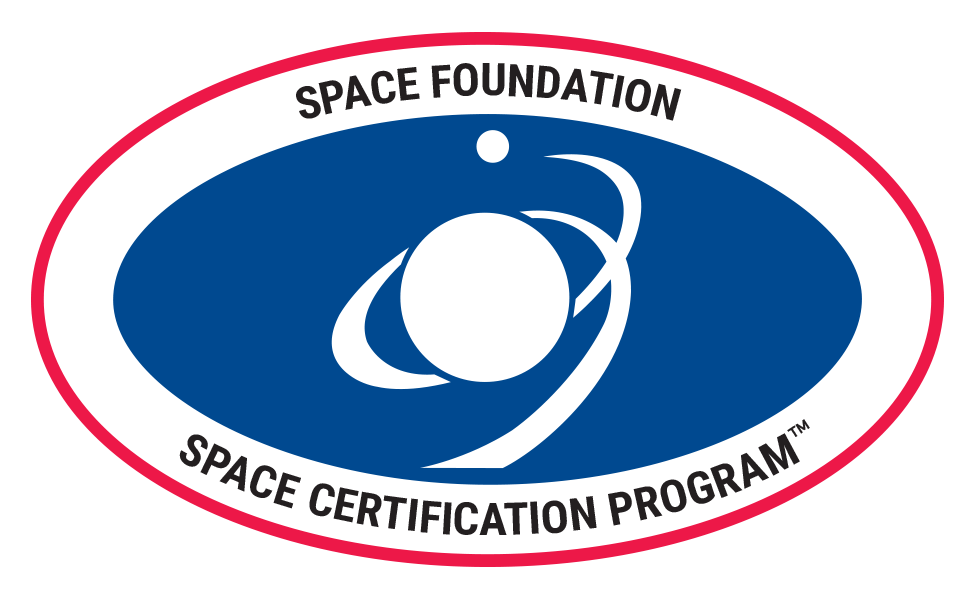 Creative Partner Supports the Future of Space Travel With Dehydrated Space Food
COLORADO SPRINGS, Colo. — March 10, 2021 — Space Foundation, a nonprofit advocate organization founded in 1983, today announced Danny's Rocket Ranch as the most recent company to become a Space Certification partner in the Creative Products category for commitment to the future of space travel and exploration with its dehydrated space food called "Space Salsa."
The Space Certification Program awards a "seal of approval" to commercial companies that demonstrate products and services in technology, data, education and creative markets that originate from space technology and are a source of inspiration for discoveries and innovations in the global space ecosystem. Today, every community, infrastructure, and aspect of modern life is either profoundly dependent on or indirectly affected by space-related innovations.
Creator, chief salsanaut and Danny's Rocket Ranch CEO Danny Jaques said, "I have always loved to cook and eat, and after years of making a delicious fresh salsa, I perfected a dehydrated salsa to be consumed on Earth, in space and beyond. My forever bride and I are excited to become Space Certification partners and hope our salsa will be in every kitchen and on every space mission."
Rocket-Launching Former Science Teacher Creates Space-Age Salsa
Danny and his wife and business partner Laura Lake-Jaques use space-age technology to preserve the ingredient freshness and increase portability of the spicy salsa so it can be enjoyed anywhere. NASA has been using the dehydration process with space foods for decades.
A self-described "space nerd," Jaques had early dreams of becoming an astronaut. Instead, he found his calling as a science teacher and launched many student's rockets (and their imaginations) from his property, which he called "Danny's Rocket Ranch." Inducted into the Space Camp Hall of Fame in 2010, Jaques has taken more than 500 children to Space Camp, as he believes it is a life-changing experience, igniting and nurturing children's self-confidence through team collaboration, problem solving and role playing. That tradition of providing opportunities for children to learn and grow lives on through the company's affiliation with the U.S. Space & Rocket Center Education Foundation.
Carah Barbarick, space awareness programs manager at Space Foundation, added, "Whenever I speak with Danny, his love for space and the next generation is evident. Danny's Rocket Ranch Space Salsa is his next adventure bringing those two together, and we are thrilled to be a part of it through Space Certification."
Danny's Rocket Ranch is headquartered in Ignacio, Colorado. Learn more about the company at www.dannysrocketranch.com.
About Space Foundation
Space Foundation is a nonprofit advocate organization founded in 1983, offering a gateway to education, information and collaboration for space exploration and space-inspired industries that drive the global space ecosystem. Center for Innovation and Education is a lifelong learning platform, offering workforce development and economic opportunity for students, teachers, entrepreneurs and professionals. Symposium 365 is the premier source for media and events, offering authoritative news and information and venues for networking and conducting business, including the world-renowned Space Symposium. Global Alliance is a collaborative forum, connecting commercial, education and government stakeholders. Visit Space Foundation at www.SpaceFoundation.org, and follow us on Facebook, Twitter, Instagram, LinkedIn and YouTube.
###
All brand names and product names are trademarks or registered trademarks of their respective companies.
Tags: Space Foundation, Space Certification, Danny's Rocket Ranch, Danny Jaques, dehydrated foods, salsa, Space Camp, space ecosystem, space technology, space innovation
Media Contacts:
Rich Cooper
Vice President, Strategic Communications & Outreach
Space Foundation
(202) 596-0714
[email protected]
Dottie O'Rourke
TECHMarket Communications
(650) 344-1620
[email protected]
---
Posted in Space Certification Program