Public Policy and Government Affairs
---
Biweekly Washington, D.C., Update for the Week Ending March 12, 2021
Written by: Hanh Le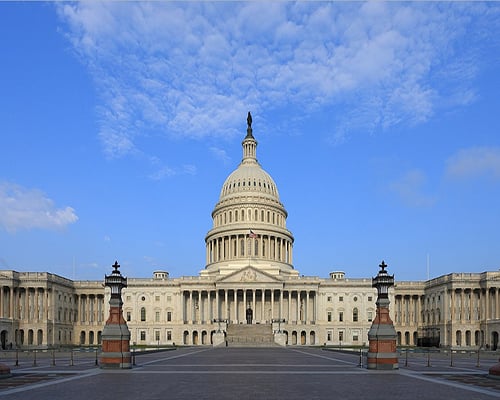 This week, we celebrate International Women's Day by recognizing the women who have played key roles in space programs around the globe. In Washington, DC, the Senate and House passed one of Congress's largest economic relief bills, a $1.9 trillion COVID relief package, which President Biden is expected to sign on Friday.
Article: The Race to the Moon and the Promise of Cislunar Space
The Moon is becoming the new economic frontier of the space economy.
By 2023, at least 11 nations plan to have landers, rovers, and scientific missions on the lunar surface.
The article discusses the potential of the cislunar economy, nations at the forefront, and planned cislunar missions. It is available here free of charge.
From 'The Space Report'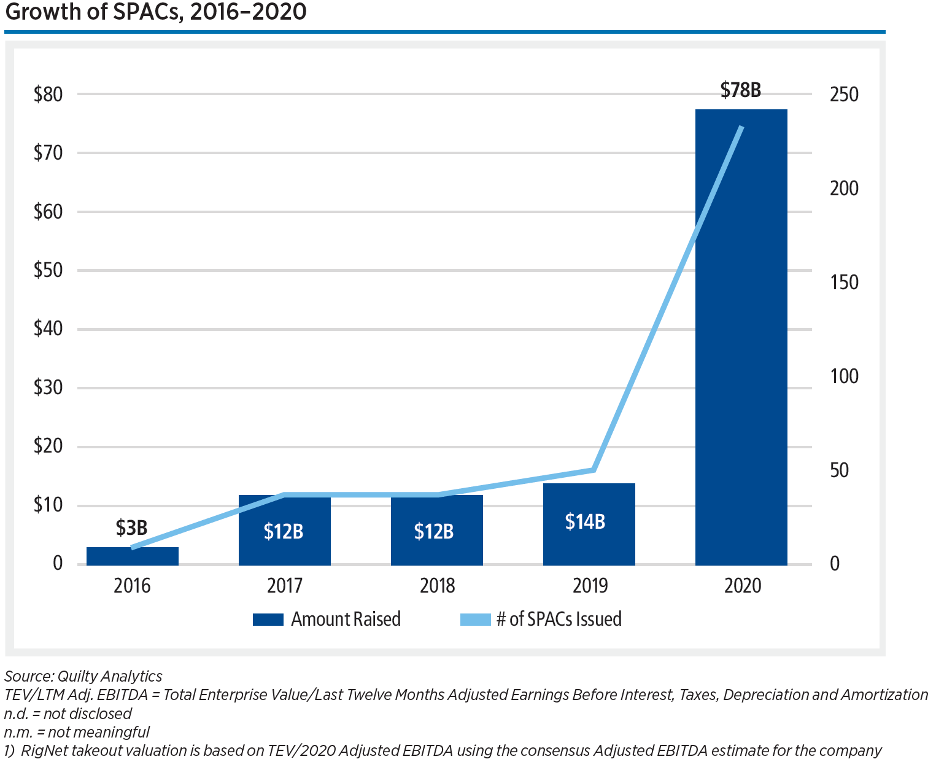 Last week in commercial space, Rocket Lab went public by merging with a special purpose acquisition company (SPAC), while Spire Global unveiled another SPAC deal through its merger with NavSight. Space Foundation's research & analysis team for The Space Report has compiled data since 2016 to show trends and growth of SPACs in the space industry. Full information can be found in The Space Report Q4 2020.
International Women's Day
Space Policy Updates
Space Industry Updates
Key Figure in Space Spotlight: Representative Don Beyer (D-VA)
In February, Rep. Don Beyer (D-VA) was selected as Chair of the Space and Aeronautics subcommittee to the House Committee on Science, Space, and Technology (SST). Beyer has served on the space subcommittee since he was first elected to Congress in 2015.
Beyer's top priority in the subcommittee was to restore funding for the recently renamed Nancy Grace Roman Space Telescope, stating that its budget, "Got short shrift in the latest NASA Authorization," in a 2018 interview, and he has recently circulated a letter to colleagues requesting support. During his time on the Space and Aeronautics Subcommittee, Beyer has also supported issues such as Mars exploration, the future of the International Space Station, and Earth Science programs. Beyer has pushed for "sustained long-term" NASA funding, and shared his concerns about space debris. He advocated for the NASA Wallops Flight Facility in Virginia as well, and sponsored the Cleaner, Quieter Airplanes Act to support NASA's emission reduction efforts. Additionally, he participated in hearings on the Event Horizon Telescope, artificial intelligence, space situational awareness (SSA), and ongoing cybersecurity challenges at NASA.
Rep. Beyer previously commented that when Democrats gain the majority for the Committee, there would be a strong emphasis on Earth Science. As he takes on his new role, Chairman Beyer is expected to continue his climate-driven agenda, work with NASA's new climate advisors, and advance sustainable aviation research.
Beyer has stated that he sought to be part of the House SST Committee in 2015 because he was, "fascinated by science and the difference it makes in our lives," and shared his story of growing up with the Apollo program. He is a space enthusiast, having spoken with astronauts aboard the ISS, as well as Robert Picardo from the television show "Star Trek: Voyager."
Space Policy Review: Space Weather
Space weather, also referred to as heliophysics, consists of solar phenomena that can impact technologies in orbit and on Earth. The topic continued to gain traction in the 116th Congress through hearings and legislative activities, as evidenced by the passage and signage into law of Senator Gary Peters' (D-MI) and Rep. Ed Perlmutter's (D-CO) "Promoting Research and Observations of Space Weather to Improve Forecasting of Tomorrow (PROSWIFT) Act" (S.881, H.R.5260) in October 2020. The act delineates responsibilities for space weather research, preparedness, response, and coordination among Federal agencies. It also requires the creation of a Space Weather Advisory Group with membership split evenly among representatives from the academic, commercial, and end-user communities. The act also allocates ample responsibility to the National Oceanic and Atmospheric Administration (NOAA) in space weather affairs, encouraging them to consult the private and academic sectors to develop baseline observation capabilities.
The FY2021 appropriations bill outlined that NASA would receive $751 million for heliophysics, including $280.8 million for heliophysics research and $148.2 million for the "Living with a Star" Program. The Space Weather Follow On program funding increased by $44 million compared to FY2020 figures, to $108 million.
Further Reading
The Hill | The future depends on the space ecosystem
By Tom Zelibor
The article highlights accomplishments in the space industry during the COVID-19 pandemic, expounds on space as a critical infrastructure, and underscores the need for investments in education and a skilled workforce.
Additional Space Foundation Resources
Sign Up for Space Symposium 365
Register here to access key events and discussion with industry professionals, 365 days a year.
Upcoming panels and speakers:

March 24 – New Generation Space Leaders Panel: Engineering a Launch: The STEAM That Drives it All
April 22 – Brig. Gen. Heather L. Pringle, USAF, Commanding General of the Air Force Research Laboratory

The latest Space4U Podcast episode features Jonathan Gardner – NASA Deputy Senior Project Scientist for the James Webb Space Telescope.
A summary of the Subcommittee on Strategic Forces Hearing: "Near-Peer Advancements in Space and Nuclear Weapons" is available on our site.
Online learning, lesson plans, and video lessons for students grades K–12 are available at the Discovery Center website.
Space Trivia
One hundred and six years ago, on March 3, 1915, the National Advisory Committee for Aeronautics was founded to promote and institutionalize aeronautic research. The agency was later dissolved, with its assets transferred to NASA. (NASA)
Contributor: Katie Nelson, Intern, Space Foundation
Editor: Andrew de Naray, Multimedia Content Writer & Editor, Space Foundation
---
Posted in Public Policy and Government Affairs