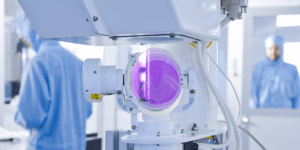 Inducted individuals:
Dr. Markus Knapek
Joachim Horwath
Inducted organizations:
German Aerospace Center (DLR)
Mynaric
Reliable and affordable Laser Communication technology connecting the world
There is an increasing worldwide demand for internet access to connect all aspects of our modern society.  Miniaturized Laser Terminals for aircraft, UAVs and satellites can provide backbone connectivity for such access in a reliable and affordable way. Digital communications technology reaches every aspect of our lives — from cell phones to the "Internet of Things" and the Big Data movement, upon which so many people rely.
The underlying laser communication technology was initially developed at DLR, the German Aerospace Center. DLR's Institute of Communications and Navigation division had been researching optical laser communications technology for over 20 years and currently holds the data rate world record of 1.7 terabits per second for laser communications.
In 2009, a group of DLR employees, including Dr. Markus Knapek and Joachim Horwath, licensed the technology from DLR to form Mynaric, a privately held company with the goal of commercializing this promising technology. The company went public on the German stock market to raise further growth capital in October 2017.
Having already sold optical ground stations and air terminals to a range of customers, Mynaric is now in discussions with major U.S. companies that have successfully demonstrated air-to-air and air-to-ground, as well as satellite-to-ground, communications. California- based Airborne Wireless Network has already begun using Mynaric technology to build a large aircraft-based communications network. Mynaric's key contributions are miniaturized laser terminals that can be produced and sold at scale and which are reliable and affordable enough to be used in these large-scale networks.
Additionally, there are significant growth opportunities for Mynaric's laser communication technology in the rapidly expanding world of data communication. Both Google and Facebook are heavily investing in R&D and are in the planning stages to construct large-scale optical communications networks above the skies supported by unmanned aerial vehicles such as steerable balloons or drones in the stratosphere. These systems, designed with large scale commercial applications in mind, are ideally suited to meet growing global communications demand.
Space Technology bringing people around the world closer together.
Related Technologies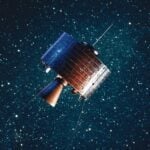 Inducted In: Communications Technology
 In 1961, NASA awarded a $4 million contract to the Hughes Aircraft Company to design and build the first geostationary satellites. The three satellites, known as Syncom 1, 2, and 3, were individually launched in 1963 and early 1964,…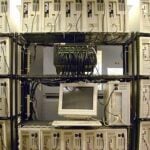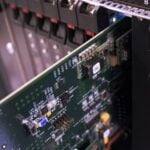 Inducted In: Communications Technology, Featured
Compunetix was founded in 1968 as a small contract-services technology provider. In 1987, they won a contract to deliver a digital voice switching system for NASA that would accommodate the agency's wide range of communication needs. At the time, NASA's…