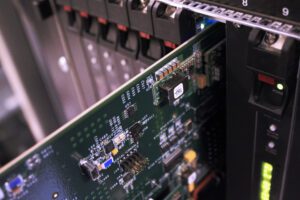 Inducted individuals:
Dr. Giorgio Coraluppi
Inducted organizations:
Compunetix
NASA's Goddard Space Flight Center
Compunetix was founded in 1968 as a small contract-services technology provider. In 1987, they won a contract to deliver a digital voice switching system for NASA that would accommodate the agency's wide range of communication needs.
At the time, NASA's communication network was an analog system requiring the manual switching of cables to relay communication lines. Compunetix integrated their patented algorithm into the NASA infrastructure, developing two new digital systems for voice switching and voice distribution — allowing software-enabled switching, and eliminating the need for manual switching.
By 1992, the new 4,000-port system had been installed, and after testing, it entirely replaced NASA's previous communications system. Following that success, Compunetix developed a commercial version of the technology, and today, the Compunetix bridge hardware is used by nearly every major conference call provider.
Join us for the 2020 Space Technology Hall of Fame Induction Ceremony here.
Related Technologies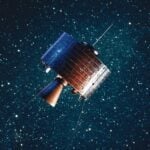 Inducted In: Communications Technology
 In 1961, NASA awarded a $4 million contract to the Hughes Aircraft Company to design and build the first geostationary satellites. The three satellites, known as Syncom 1, 2, and 3, were individually launched in 1963 and early 1964,…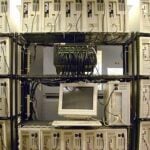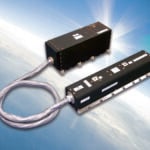 Inducted In: Communications Technology, Computer Technology, Featured
First developed in the 1930s, Traveling-Wave Tube Amplifiers (TWTAs) were designed to amplify radio frequency signals. It was in the early 1960s that NASA and L3 teamed up to evolve the technology so it would meet the transmission needs of…