Education
---
Lisa Bell is New Education and Discovery Sales Associate
Written by: developer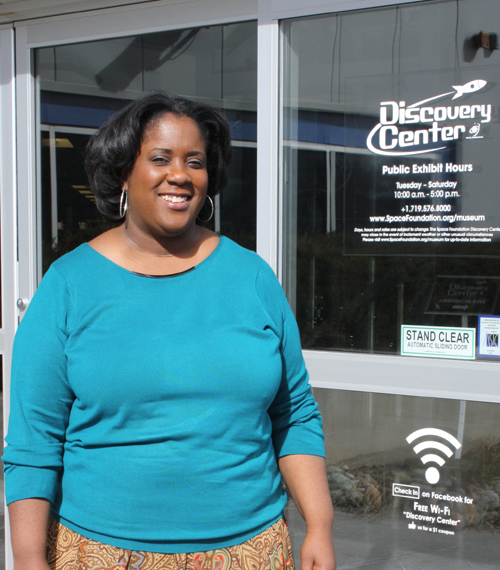 In February, the Space Foundation welcomed Lisa Bell as Education and Discovery Sales Associate. Lisa comes to the Space Foundation with over 17 years of sales and marketing experience.
Her most recent position was with Colorado Technical University, where as the Admissions Advisor/Doctorate, Inside and International, she was responsible for all phases of the student admissions process. Lisa obtained her Bachelor of Science in Business Management and a Master's of Business Administration, with an emphasis in Human Resources, from the University of Phoenix.
As Education and Discovery Sales Associate, her duties include providing sales and reservation support for all aspects of our Education and Discovery programs, as well as support for facilities and event bookings. Her responsibilities include managing Space Foundation Discovery Center field trip reservations and connecting with schools to share educational opportunities in the Space Foundation's three unique labs: the Northrop Grumman Science Center, featuring Science On a Sphere®, the Mars Robotics Laboratory and the AGI Space Missions Simulation Laboratory.
She is also responsible for outreach to teachers for Space Across the Curriculum courses, as well as the numerous teacher resources that are available.
Contact Lisa at 719.576.8000, or email [email protected]
This article is part of Space Watch: March 2014 (Volume: 13, Issue: 3).
---
Posted in Education