Education
---
Teacher Liaison Program Adds 28 Educators, Including Teachers from Ethiopia, Guam, Kenya and Portugal
Written by: developer
The Space Foundation continues to grow international participation in its Teacher Liaison program, which now includes one educator each from Australia, Ethiopia, Guam, Kenya and Portugal, plus 26 educators from India, bringing the total number of international Teacher Liaisons to 31.
For 2017, the Space Foundation has added 28 new Teacher Liaisons, bringing the total number of educators in the program to nearly 200. The teachers were selected by a panel comprising experienced Teacher Liaisons and representatives from the U.S. Air Force Academy and space industry. The Teacher Liaison program is funded by Lockheed Martin.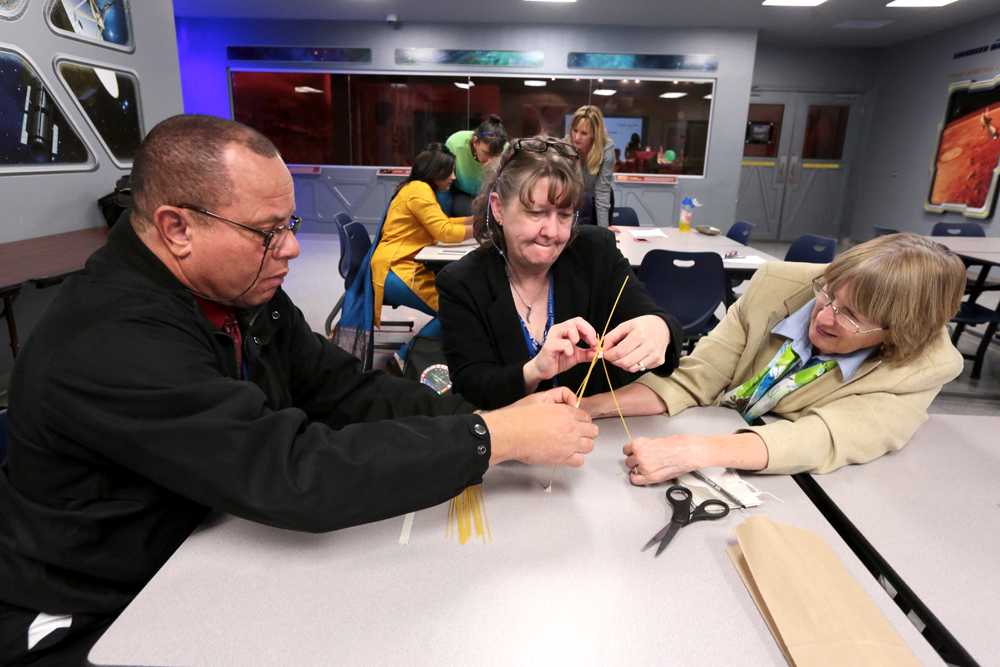 Educators from anywhere in the world may apply for the Teacher Liaison program online, and are selected based on their active promotion of space and science education. They serve as advocates for space-themed education, and use Space Foundation-provided training and resources to further integrate space principles into the classroom.
Started in 2002, this prestigious, internationally-recognized program provides extraordinary educators with benefits and privileges that improve teaching skills, strengthens resumes and influences space and science education at an international level. The program is open to public, private and homeschool teachers and school administrators, including principals, specialists, curriculum and instruction developers and administrators, and others who deliver education programs to students.
A new flight of Teacher Liaisons is selected each January. Once selected, Teacher Liaisons may remain active in the program as long as they continue to meet requirements for using and advocating for space-based education in their classrooms or schools. They serve as active links between the Space Foundation and their schools and school districts, and often work with other space organizations, such as NASA.
The 28 Teacher Liaisons added this year will be publicly recognized at the Space Foundation's 33rd Space Symposium, to be held April 3-6 at The Broadmoor in Colorado Springs, Colo., USA. In addition to Space Symposium participation, Teacher Liaisons may also become involved with the Space Foundation's virtual distance-delivery education programs.
The 2017 Space Foundation Teacher Liaisons include:
Ethiopia
Biniyam Kebede, Ethiopian Space Science Society (ESSS), Addis Ababa
Guam
Kathrin Interian, Andersen Elementary School, Yigo
Kenya
Owour Victor Onyango, Nasokol Girls Secondary School, Kapenguria
Maharashtra, India
Nandini Charles, Vikhe Patil Memorial School, Pune
Portugal
Vitor Fernandes, Agrupamento de Escolas do Forte da Casa, Forte da Casa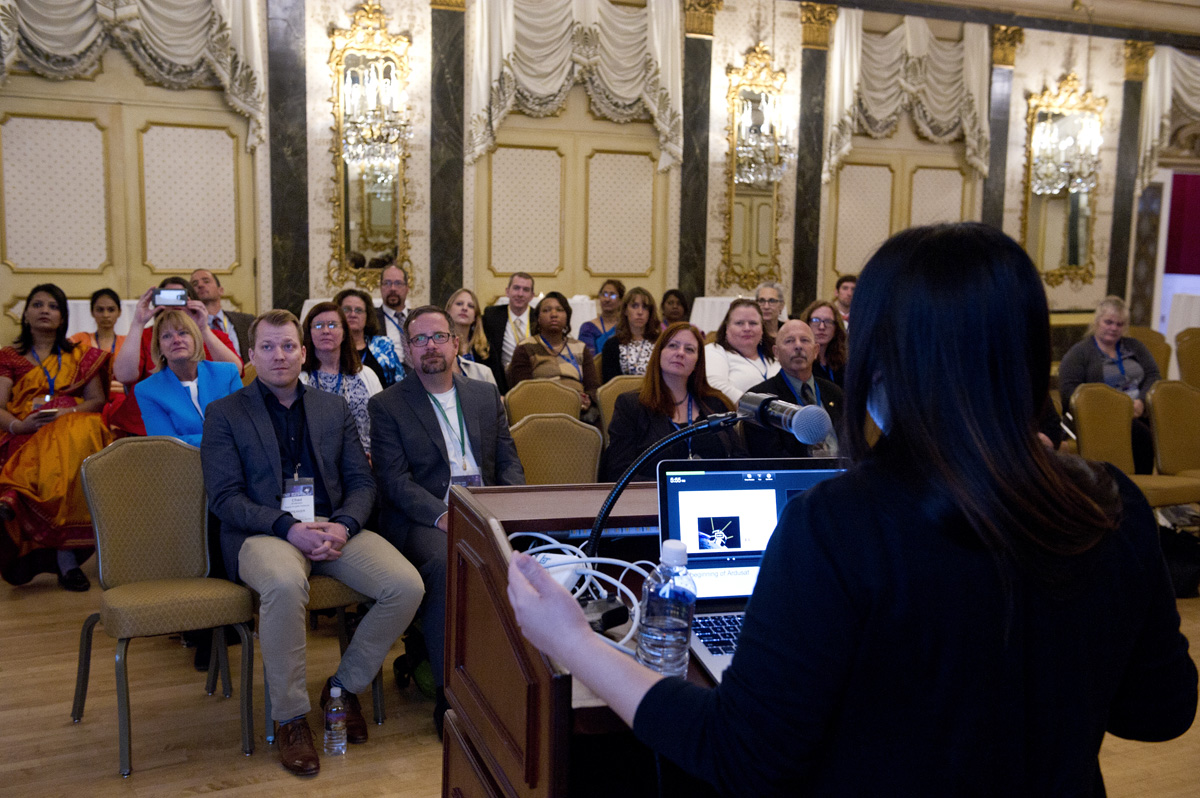 U.S. States
Colorado
Scott Apodaca-Eacker, Galileo School of Math & Science, Colorado Springs
Christie Cutshall, Prospect Ridge Academy, Broomfield
Elizabeth Henrikson, Fruita Middle School, Fruita
Tracy Scharp, Falcon Middle School, Peyton
Elizabeth Torrez, Sabin Middle School, Colorado Springs
Florida
Courtney Black, Mariner Middle School, Cape Coral
Georgia
Renuka Rajasekaran, Luella High School, Locust Grove
Maryland
David Wood, Milton M. Somers Middle School, La Plata
Massachusetts
John Reichenberg, Parkside High School, Salisbury
Brady Loomer, St. Mark's School, Southborough
Missouri
Frances Manahan, Missouri University of Science and Technology, Rolla
Jessika Zink, Rolla Middle School, Rolla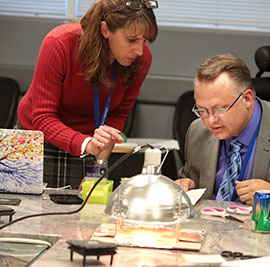 Montana
Kaye Ebelt, Target Range School, Missoula
North Carolina
Abria Vodenichar, Bethany Community Middle School, Reidsville
New York
Yelyzaveta Kalinichenko, Wadleigh Secondary School, Manhattan
Ohio
Sarah Freundlich, Eastern Elementary School, Lexington
Oklahoma
Annie Overose McGill, Burroughs Elementary School, Tulsa
Pengpeng Jiang, Jenks Southeast Elementary, Tulsa
Pennsylvania
Andrea Mangold, Holland Elementary School, Holland
Texas
Margaret Baguio, NASA Texas Space Grant Consortium, Austin
Kaci Heins, Space Center Houston, Houston
Molly Nipper, Bendwood School, Houston
Washington, D.C.
Jeamay Palo, Theodore Roosevelt Senior High School
Learn more about Teacher Liaisons and Space Foundation education programs by visiting https://www.discoverspace.org/
This article is part of Space Watch: February 2017 (Volume: 16, Issue: 2).
---
Posted in Education