Education
---
Space in the Community Returns to Tulsa
Written by: developer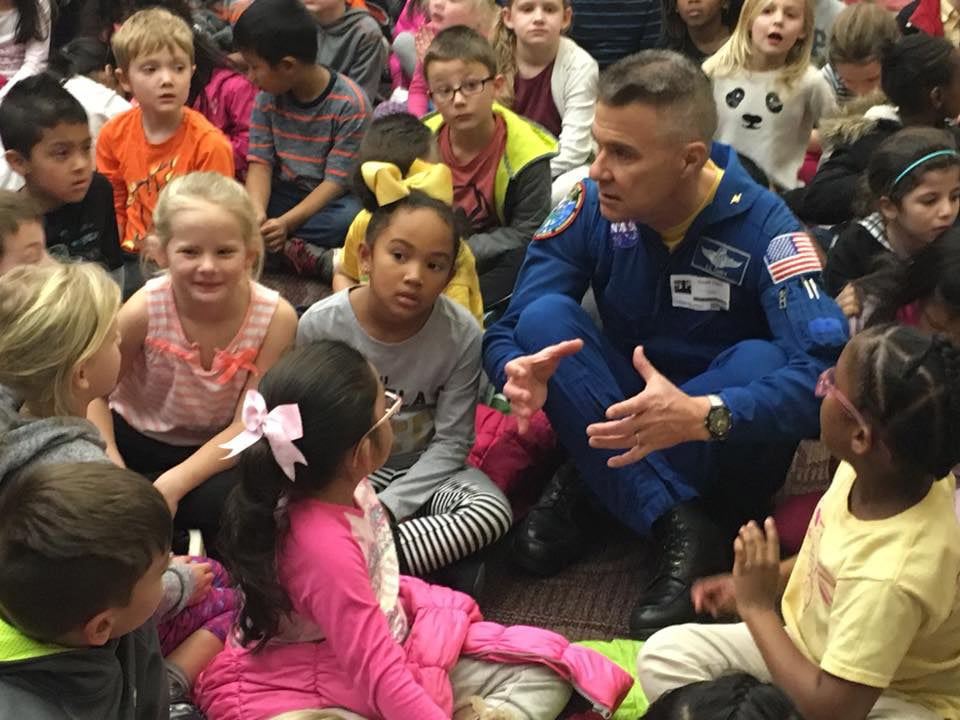 The Space Foundation education team returned to Tulsa, Okla., just nine months after delivering a Space in the Community program to more than 5,000 students there. They were invited back after the success of the program at Tulsa-area schools last May.
The team spent the last week of January delivering more hands-on STEM activities, teacher professional development and Audience with an Astronaut presentations with former NASA astronauts Col. Paul Lockhart, USAF (Ret.), and Lt. Col. Duane G. Carey, USAF (Ret.).
The astronauts' presentations in Tulsa included slide shows and stories of their first-hand experiences in space. A goal of the astronaut presentations is to reinforce the message that STEM education – science, technology, engineering and math – can lead to exciting careers.
As part of the hands-on activities in Tulsa, young students learned basic scientific observation by making and handling bubbles. Activities for older students included making and launching straw rockets for students in 3rd through 5th grades, and for high school students, a viewing of the new film Hidden Figures.
Sponsorship was provided by collaboration with local STEM education-focused nonprofits Flight Night and the Tulsa Regional STEM Alliance. Flight Night is a nonprofit supporting STEM education programs and projects, founded by the late Ray H. Siegfried II.
See news coverage of the Tulsa Space in the Community here.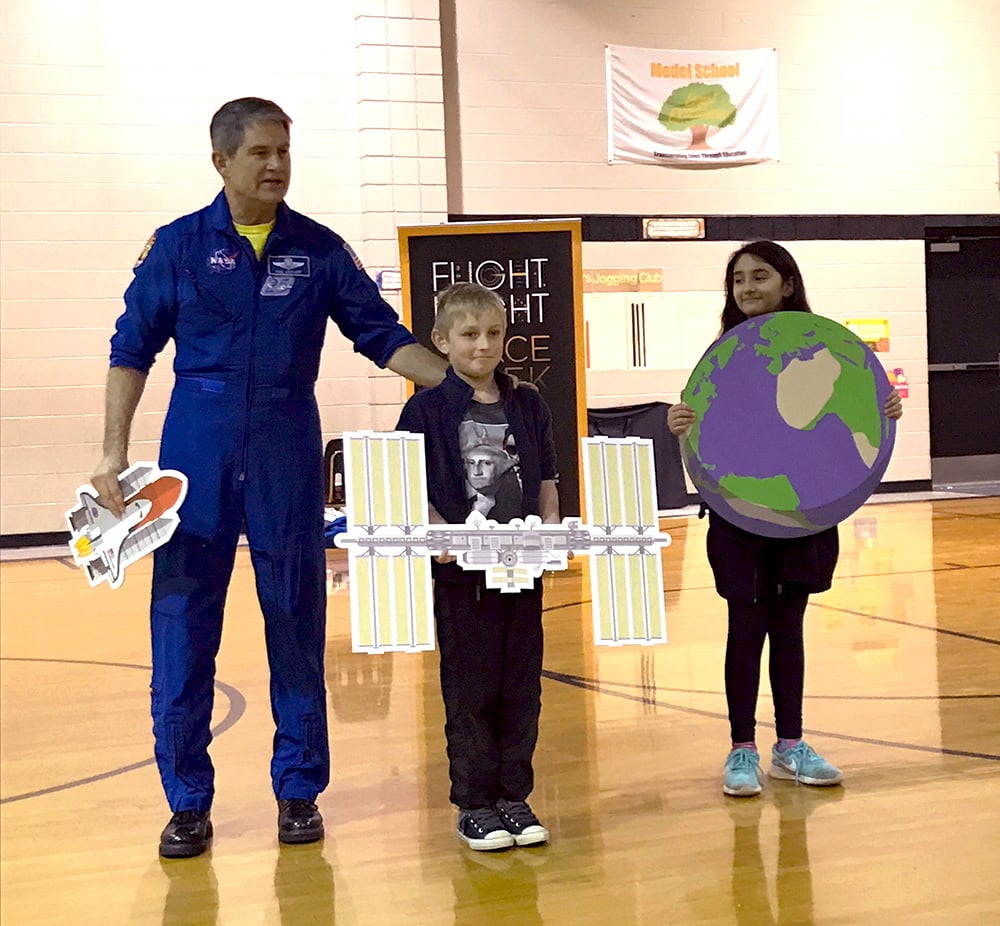 About Space in the Community
The Space Foundation's Space in the Community program was created to support a community approach to inspiring students' interest in STEM education, by helping a community create a PreK-12 STEM pipeline, helping the community grow an organic workforce, strengthening the economy, and helping all members of a community discover how interest in space can bring the community together. Space in the Community incorporates the Space Foundation's Audience with an Astronaut education program, featuring former NASA astronauts giving presentations that explain how science, technology, engineering and math are applied in space, plus hands-on activities for students, teacher professional development and community programs.
Learn more about how to schedule a Space in the Community, and about other Space Foundation STEM education programs, here.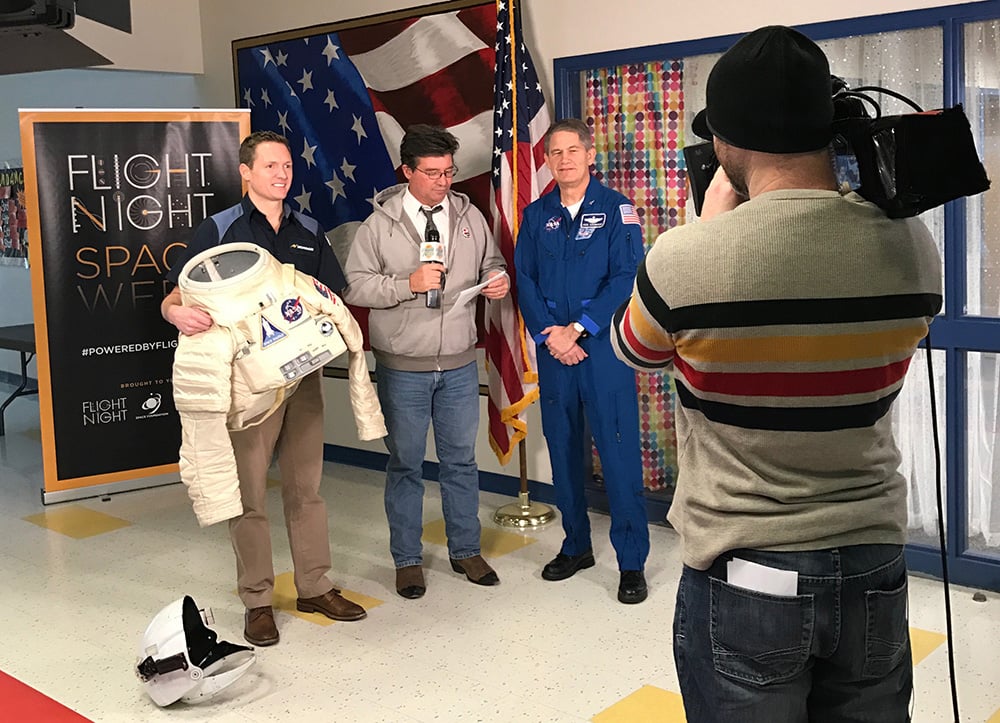 This article is part of Space Watch: February 2017 (Volume: 16, Issue: 2).
---
Posted in Education