Spotlight
---
Space Love at Its Finest
Written by: developer
Who doesn't love space? No one we know, and this month we are bringing out all our love of space at the Space Foundation Discovery Center.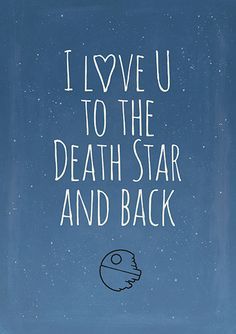 Wednesday, Feb. 1, Homeschool Days: I ❤️ Space
Hands-on science activities linked to learning about space travel and the universe.
Saturday, Feb. 4, Star Days: I ❤️ Space
Spend the day with lovely space activities. Activities include:
Science On a Sphere® presentations
"Do you have chemistry?" periodic table of elements activity
"Are you hot or not?" thermal camera demo
"Starlight of my eye" constellation activity
"Over the Moon" lunar activity
Friday, Feb. 10, Space After Dark: Get Your Brick On
Mix it up with an evening of networking, fun and activities with your fellow space enthusiasts. Beer, soda and snacks are included as part of the evening. Adults 21+. We're building a night full of fun as we play like kids again with our favorite building bricks, Lego®. We'll be playing building games as well as putting together some great models. Bring in your own model to enter into our building contest to win fun prizes for the most complex, creative and fun model.
Saturday, Feb. 18, Tesla's Toolbox: Rube Goldberg Kinetics
Hands-on tinkering fun, appropriate for ages 10 and up. Join us as we create chain reaction machine(s) with various recycled materials.
Wednesday, Feb. 22, Family Star Party – FREE!

Join the Space Foundation as we look to the stars and discover the wonders of the universe. This event creates a fun, learning environment for the whole family and inspires the next generation of astronomy enthusiasts! All outside activities are free and include the following:
Learn about constellations and the legendary stories behind them.
View planets, constellations, nebulas and other deep sky objects through a variety of telescopes.
View and experience a DIY planetarium on our lawn.
Learn how telescopes work and the many different types of telescopes available.
Have a telescope of your own? Bring it and enjoy the night sky with us. If needed, we can offer assistance in setting up your telescope.
Discounted Discovery Center admission available for those wishing to explore indoors.
About the Discovery Center
Located only five minutes from Garden of the Gods Park, at 4425 Arrowswest Drive, Colorado Springs, the Space Foundation Discovery Center is the region's only space, science and technology attraction.
Military discounts are available. For hours, pricing and other information, visit www.discoverspace.org, or call the Space Foundation at 719.576.8000.
This article is part of Space Watch: February 2017 (Volume: 16, Issue: 2).
---
Posted in Spotlight