Space Foundation News
---
Paul Weissenberg, Ph.D., to Provide European Perspective at 26th National Space Symposium
Written by: developer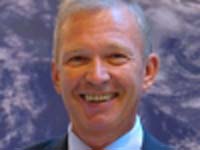 COLORADO SPRINGS, Colo. (Feb. 11, 2010) — As the premier gathering of the global space community, the 26th National Space Symposium will offer viewpoints on the "state of space" from space leaders from around the world. More than 8,000 people are expected to attend this year's Symposium, being held April 12-15 at The Broadmoor Hotel in Colorado Springs, Colo.
On April 13, Paul Weissenberg, Ph.D., director for Aerospace, Security and Defence for the European Commission, will provide a European perspective with his presentation, Europe's Ambition in Space. As the European Union's executive body, the European Commission represents and upholds the interests of Europe as a whole, including matters pertaining to space. Dr. Weissenberg has held the lead position on aerospace, security, and defense since 2005. Before that, he was head of the Single Market Directorate responsible for automotive and pharmaceutical legislation and he served as a member of the Management Board of the European Medicines Agency. Weissenberg started working for the European Commission in 1989 as Member of Cabinet of Dr. Martin Bangemann, vice president for Industrial Policy. Weissenberg studied law at the Universities of Würzburg and Freiburg, Germany, followed by post-graduate studies in European law in Geneva, Switzerland. He received his Ph.D. (Docteur en droit) in European law from the University of Geneva.
About the 26th National Space Symposium
The 26th National Space Symposium offers workshops, forums, panels, and presentations covering all aspects of space, including the significant role of global organizations and partnerships. This agenda is also slated to feature a presentation on China's manned space program and a global panel on Emerging Applications Across the Space-Based Value Chain presented in association with Euroconsult.
In addition to the main agenda, the Symposium includes engaging programs for selected teachers and students, the extensive AMERICOM Government Services (AGS) Exhibit Center, and programs for young, up-and-coming "new generation" space professionals.
The event combines serious discussion with high-level networking and extraordinary events, including the Opening Ceremony featuring Barrage, the General James E. Hill Lifetime Space Achievement Award Luncheon honoring former NASA astronaut John Young, and the final evening's Space Technology Hall of Fame® Dinner featuring actor and Douglas S. Morrow Public Outreach Award Recipient Leonard Nimoy.
Online registration and more information, including agenda, speakers, and exhibitors, are available at www.NationalSpaceSymposium.org.
26th National Space Symposium Sponsors
Sponsors of the 26th National Space Symposium include AMERICOM Government Services (AGS), ARES Corporation, Astrotech Space Operations, ATK, AVIATION WEEK, Ball Aerospace & Technologies Corp., Boeing, Booz Allen Hamilton, Cisco Systems, Inc., Cobham, CSC, General Dynamics, GMV, IBM, Intelsat General Corporation, International Space University, Lockheed Martin, Northrop Grumman, Orbital, Pratt & Whitney Rocketdyne, Raytheon, SAIC, Space News, Space Systems/Loral, Stellar Solutions, and United Space Alliance.
Additional sponsorship opportunities are available; interested companies should contact [email protected]. To be put on the waiting list for exhibit space, contact [email protected].
---
Posted in Space Foundation News