Become a Certified Space Technology® Partner.
Few people realize how many irreplaceable everyday technologies were originally developed as components to space exploration. Ever taken a selfie or used a handheld vacuum? These innovations, originally devised to explore beyond our planet, have taken on important roles in our daily existence here on Earth. Meanwhile, other products are designed to inspire the next great discoveries by encouraging an interest in the cosmos and space science. The Certified Space Technology® Program highlights companies and products that promote space technology and awareness in the following ways:
Direct Use of Space Technology

Products or services that directly employ technologies originally developed for space exploration to improve life here on Earth.
Spinoffs of Space Technology

Products or services developed by re-engineering and evolving pre-existing space technology to address and satisfy everyday needs here on Earth.
Promotion of Space Technology

Products or services that spark an interest in space-related topics and educate people about space science, exploration, and technology.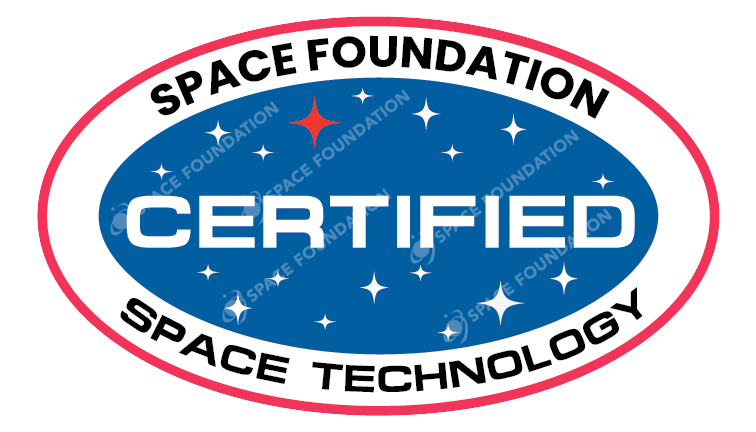 Certified Space Technology®
Products and services that use scientific knowledge from space-derived technologies in new and diverse ways to benefit life on Earth.
The primary purpose of the Certified Space Technology® program is to provide special recognition and support to businesses producing products and services based on space-related technology. The program also strives to improve public appreciation of the practical benefits and far-ranging impact of space exploration on our everyday lives.
To meet those two goals, Certification approval and recognition are available on an annual basis. Actual certification fees are based on several factors and are determined after the successful completion of the application and verification process.
How can my business get involved?
Application is your first step towards official Space Foundation certification and takes just a brief time to complete. Space Foundation will review your application for an authentic and verifiable connection to space-related technologies. Upon approval, we will license you to use our Certified Space Technology® seal in your sales and marketing efforts via a licensing agreement.
Is there a fee to apply for certification?
There is no charge to create an account. However, there is a $450 non-refundable application fee required per product/service to submit an application for consideration and verification. Upon approval, Space Foundation will work with your business to establish an appropriate licensing fee and agreement.
Can the same company register more than one product?
Yes, you may register as many products that qualify.
Questions about the Certified Space Technology® Program?
Fill out the form below and a representative will contact you shortly.