Partner News
---
GMV Selected to Provide GPS-Based Technology for Malaysia's Most Advanced Urban Transportation System
Written by: developer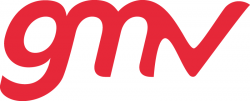 MADRID, Spain (March 17, 2010) – GMV (www.gmv.com), a Spanish-based leader in fleet management systems with North American headquarters in Rockville, Md., was selected by Putrajaya Corporation to supply a new fleet control system for the city of Putrajaya, Malaysia. In a consortium with Raisevest Sdn Bhd, GMV's fleet management experience for urban passenger transportation will make Putrajaya the first city in Malaysia to operate one of today's most advanced urban-transportation systems for giving real-time passenger information.
"Representing Malaysia's first fleet management system, this project will greatly improve public bus transportation for the residents of Putrajaya," said Alfredo Martín, GMV's Head of Transportation and Logistics. "We look forward to working with other urban areas in Malaysia and Southeast Asia to strengthen their transportation with cutting-edge fleet-management and passenger-information systems."
This system will be incorporated in 150 urban and metropolitan buses, with plans to extend the system's reach to 400 units. Information posts will be set up around the city with high-resolution, light-emitting-diode (LED) and liquid-crystal-display (LCD) screens displaying estimated times of arrival (ETAs) for the buses at each stop. The arrival information can also be accessed on the Web or by short message service (SMS).
The information posts and control center will use GSM/GPRS/UMTS technology from the Malaysia's telephone operator, Celcom, backed up by WiFi in the bus depots. GMV's M-20 onboard unit, characterized by its robustness and dependability, will track the buses equipped with the technology. The M-20 onboard unit is a mobile GPS-based tracking appliance with internal-modem GSM/GPRS/UMTS communications, plus WiFi connectivity. This device receives the satellite signal to locate the vehicle and then sends the data to the control center via the communications modem.
The control center, comprised of servers in high-availability configuration with GMV-developed software, is the core of the transportation system. Advanced algorithms enable the arrival times at each bus stop to be predicted with only a tiny margin of error. The technology will not only serve as a management tool for control center operators, but also will inform passengers in real time of bus arrivals on bus-stop panels, through the Web site and by SMS.
The project will also include ticketing systems, driver interfaces, on-board and ATM fare-collection systems and a parking system. Putrajaya is Malaysia's administrative capital and home to the Prime Minister as well as important other leaders. It lies about 20 miles to the south of Kuala Lumpur, with a high-speed train system and an international airport.
About GMV
GMV is a privately-owned technology business group with a strong presence around the world. Founded in 1984, GMV offers its solutions, services and products in very diverse sectors: Aeronautics, Banking and Finances, Space, Defense, Health, Security, Transportation, Telecommunications, and Information Technology. GMV is one of the leading global suppliers of satellite ground systems, the third largest supplier to the European Satellite Navigation System Galileo, and is deeply involved in developing new and innovative applications of satellite navigation technology. GMV provides a variety of space technology-based products, solutions, and services to meet the needs of the constantly developing global market. GMV's U.S. headquarters are in Rockville, Md. and its European headquarters are in Madrid, Spain. More information about GMV and its products can be found at www.gmv.com.
# # #
Contacts:
Tiffany Bostic
(301) 581-7235
[email protected]
Allie Gebhardt
(301) 581-7293
[email protected]
This announcement, made by a Space Foundation partner, sponsor, or exhibitor, is posted for information purposes only and does not constitute an endorsement of the products, services, events, or companies it covers.
---
Posted in Partner News