Report from Washington, D.C.
---
Defense Authorization Bill Passes Committee
Written by: developer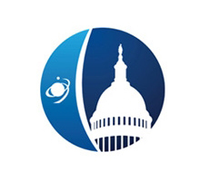 On May 19, the House Armed Services Committee passed its version of the FY 2011 Defense Authorization Bill. The bill provides detailed policy instructions to the Pentagon on how to proceed with a variety of programs, including space-related programs.
The Committee cut $300 million from the Air Force's $352 million budget request for the National Polar-Orbiting Operational Environmental Satellite System (NPOESS) weather satellites next year while steering significant increases toward other military space efforts, including Operationally Responsive Space (ORS), Evolved Expendable Launch Vehicles (EELVs), and continued development of next-generation satellite communications technologies.
On May 28, the U.S. House of Representatives approved H.R. 5136, the National Defense Authorization Act, for Fiscal Year 2011 by a vote of 229 to 186.
This article is part of Space Watch: June 2010 (Volume: 9, Issue: 6).
---
Posted in Report from Washington, D.C.