Report from Washington, D.C.
---
D.C. Focuses on Commercial Space Issues
Written by: developer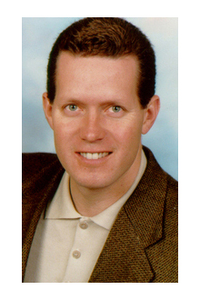 During August, activities in Washington, D.C., focused heavily on space issues commercial. Here are some highlights:
NGA Contracts Awarded
On Aug. 6, the U.S. National Geospatial-Intelligence Agency (NGA) awarded new contracts potentially worth a combined $7.3 billion over the next decade to DigitalGlobe and GeoEye under the EnhancedView program.
EnhancedView follows up on previous NGA government-commercial partnership programs NextView and ClearView, which allowed NGA to establish the U.S. government as a long-term customer of the domestic remote sensing satellite industry. With the contract, GeoEye and DigitalGlobe are expected to accelerate the development of their next generation imagery satellites, GeoEye 2 and WorldView 3.
Nelson Announces Tax Break Plan
Sen. Bill Nelson (D-FL), announced a plan last month that would provide tax breaks for companies that develop commercial spacecraft transportation systems. The Commercial Space Jobs and Investment Act proposes creation of up to five regional business enterprise zones around the United States as magnets for commercial space ventures, in an attempt to attract jobs to areas where there are currently a significant number of scientists and engineers.
Forum Covers Commercial Crew Planning
On Aug. 19, NASA held a Commercial Crew Planning Status Forum to provide the industry with an update on the agency's initial objectives and approach to commercial crew development, including framework, key attributes of strategy and baseline assumptions.
Phil McAlister, Commercial Crew Planning lead, reiterated that "competition is a fundamental aspect of the strategy." However, three out of the four proposed NASA bills in Congress fund commercial crew development at significantly smaller levels than the President proposed in his FY 2011 budget request.
"We are going to adjust if necessary," said McAlister about the possibility of receiving fewer funds.
Pictured: NASA Commercial Crew Planning Lead Phil McAlister
This article is part of Space Watch: September 2010 (Volume: 9, Issue: 9).
---
Posted in Report from Washington, D.C.