Report from Headquarters
---
ISU Call for Papers Ends October 8
Written by: developer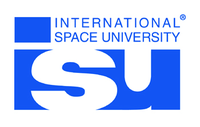 The deadline is rapidly approaching to respond to the International Space University's (ISU) call for papers for its 15th Annual International Symposium.
The deadline for submitting an approximately 300-word abstract on the extension of the International Space Station (ISS) is Oct. 8. ISU will notify authors of selected papers by Nov. 3, 2010.
The symposium, which will be held Feb. 15-17, 2011, in Strasbourg, France, is an interdisciplinary international forum will bring together users and providers of space-related systems to discuss opportunities and possibilities offered by extending ISS operation to at least 2020.
ISU anticipates contributions from the entrepreneurial sector as well as from agencies, industries and academic institutions already involved in ISS construction and operation. It also expects presentations from nations not currently involved in the ISS that plan to either join ISS activities in the future or develop alternative human spaceflight projects for low Earth orbit and beyond. A special closing speaker will address possible future directions for human spaceflight beyond 2020. ISU expects approximately 200 participants from agencies, industry and academia from more than 30 different countries.
About ISU
ISU provides graduate-level training to the future leaders of the emerging global space community at its Central Campus in Strasbourg and at locations around the world. Its two-month Space Studies Program and one-year Masters program offer students a core curriculum covering all disciplines related to space programs and enterprises: space science, space engineering, systems engineering, space policy and law, business and management, and space and society. Both programs include an intense team research project that provides international graduate students and young space professionals the opportunity to solve complex projects by working together in an intercultural environment. Since its founding in 1987, ISU has graduated more than 3,000 students from 100 countries. ISU is a strategic partner of the Space Foundation. For more information, click here.

This article is part of Space Watch: October 2010 (Volume: 9, Issue: 10).
---
Posted in Report from Headquarters