Report from Washington, D.C.
---
USA Science & Engineering Festival
Written by: developer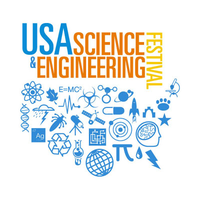 The Space Foundation is participating in the USA Science & Engineering Festival's Expo on the National Mall in Washington, D.C., Oct. 23-24. The two-day Expo, which is the culmination of 15-day event, will feature more than 500 science and engineering organizations from across the United States presenting hands-on, fun science activities to inspire the next generation of scientists and engineers.
The Space Foundation will offer an interactive exhibit demonstrating how astronauts conduct experiments on the International Space Station. Using gloveboxes similar to the ones used in space to prevent experiments from floating away and to keep scientists and astronauts safe, the Space Foundation will let attendees experience firsthand what it is like to conduct scientific studies using circuits, robotic arms and heavy space gloves. The demonstrations, manned by Space Foundation space education specialists, are being presented in conjunction with the National Security Space Office.
The country's first national science festival will feature more than 1,500 interactive exhibits and activities such as building an underwater robot, simulating cargo management on the Space Shuttle, learning the science behind Hollywood movies, as well as 50 stage shows, including comedians, science magicians and musicians. The event is hosted by Lockheed Martin. 
Visit the official Festival website to see exhibit and stage show information, download a map of the Expo grounds and view the Festival Calendar at www.usasciencefestival.org.
This article is part of Space Watch: October 2010 (Volume: 9, Issue: 10).
---
Posted in Report from Washington, D.C.