Partner News
---
Outlast Technologies and Auri Footwear Continue Partnership with Spring 2011 Line
Written by: developer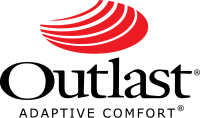 BOULDER, Colo. (Oct. 26, 2010) – Outlast Technologies, leader in heat management and moisture reduction in footwear, announces licensee Auri Footwear is launching its spring 2011 line that once again incorporates Outlast® heat management technology for all-day foot comfort.
Showcasing the season's most popular trends, the spring 2011 line debuted to rave reviews and received attention of top retailers at the recent FN Platform trade show in Las Vegas, Nev.
For spring 2011, Auri, the leading developer of technology-based fashion footwear, features Outlast® technology in the majority of the men's collection and several women's models.
With the inclusion of Outlast® heat management technology, Auri delivers everyday comfort in high-fashion footwear. The spring 2011 line is the largest collection to date with a design philosophy that combines the seamless fusion of contemporary
elements with the latest technology.
"Infusing technology into fashionable shoes allows us to offer our customers something different from other footwear on the market – we are trying to break the idea that comfort and fashion cannot coexist in a shoe," says Ori Rosenbaum, president and CEO of Auri Footwear. "Outlast® technology enables us to offer our consumers an extremely comfortable and wearable product unlike any other fashion footwear brand in the industry. Our styles that incorporate Outlast® technology are truly the ultimate fusion of high-quality materials with high-fashion design."
How Outlast® Technology Works
Outlast® technology continually absorbs heat when too much is created, diminishing the amount of moisture present in footwear. Reactive wicking material pulls moisture away, whereas Outlast® technology proactively absorbs excess heat and stores it until there is a change in temperature, then releases it as needed. Outlast® technology reduces heat and moisture by as much as 44%, keeping feet cool, dry, comfortable and blister free. Managing heat build up inside the shoe keeps foot temperature balanced for comfort throughout the day.
Heather Manuel, Outlast North America sales and marketing director comments, "Auri Footwear has been a valuable partner since 2008 when the original line of shoes with Outlast® technology debuted. Extending the technology into other shoe models for the new line will add to Auri's recent success – the benefit of heat management and everyday foot comfort in a fashionable shoe positions Auri above the competition."
About Auri Footwear
Auri Footwear designs and markets fashionable footwear for men and women crafted with Italian leathers, hand-stitched details and hand burnished finishes. Auri's footwear collections incorporates a seamless fusion of next level technologies including active suspension systems, compression control and anti-fatigue, removable foot beds, Outlast® temperature regulating linings, Serdia® UV activated linings and other proprietary materials. Auri is already popular among retailers and has established a celebrity following including Taylor Lautner, Chris "Ludacris" Bridges, Benjamin Bratt and William Shatner. Auri can be found at better fashion and footwear retailers and specialty department stores throughout the U.S., for additional information please visit www.aurifootwear.com.
About Outlast Technologies, Inc.
Outlast Technologies, Inc., a privately held U.S. corporation, is the worldwide leader in phase change materials and applications. Outlast® technology is the heat management technology originally developed for NASA that enables any textile to absorb, store and release heat. Outlast® technology pro-actively responds to changes in skin temperature to manage heat and reduce moisture for everyday comfort. For over 20 years, Outlast has been committed to the development of new fibers, fabrics and coatings incorporating phase change materials, expanding the use of Outlast® technology across more than 200 brands and a multitude of products in apparel, footwear, bedding, packaging and labels and accessories. For more information, please visit www.outlast.com.
###
CONTACTS:
Annie Coghill 303.832.2700, ext.202
[email protected]
Heather Manuel 303.381.2106
[email protected]
---
Posted in Partner News