Partner News
---
The Association of Space Explorers Partners with ISU
Written by: developer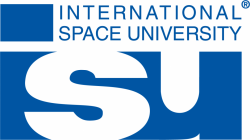 Strasbourg, France (Feb. 16, 2011) – An historic partnership agreement has been signed by the European Section of the Association of Space Explorers representing Europe's astronauts and the International Space University.
The agreement was signed on Feb. 14, 2011, at the United Nations center in Vienna, Austria, by the president of ASE Europe, Cosmonaut Dumitru-Dorin Prunariu, and ISU President Dr. Michael Simpson.
This cooperation aims to better exploit the value that astronauts and their experience in spaceflight represents to foster and enhance public knowledge about the benefits of space exploration.
"In addition to science and applied research the human presence in space is part of the continuing fascination that space, its secrets, and possibilities have for students and young professionals when choosing their study subjects or taking the first steps of their careers," noted Cosmonaut Prunariu. "Both the academic curriculum of ISU and the outreach activities of astronauts are ideal to put this interest on a sound basis and accompany the students' quest for knowledge and proficiency. "
The Association of Space Explorers (ASE) is an international non-profit professional and educational organization of over 350 individuals from 35 nations who have flown in space. Founded in 1985, ASE's mission is to provide a forum for professional dialogue among individuals who have flown in space, support space science and exploration for the benefit of all, promote education in science and engineering, foster greater environmental awareness, and encourage international cooperation in the human exploration of space.
President Simpson spoke enthusiastically about the prospects confronting this new partnership. "Together our two organizations can dramatically increase the opportunity for people of all ages to explore the benefits of humankind's experience of space," he said.  "We are already reviewing ideas for joint programs, presentations, and outreach efforts."
The International Space University, the 'gold standard in interdisciplinary space education', is a graduate school that conducts programs at its central campus in Strasbourg, France, and at locations around the world. ISU offers a unique core curriculum covering all disciplines related to space programs and enterprises — from science and engineering to business and management, and policy and law. ISU also provides short courses for professional development and life-long learning.
As part of the agreement, ASE Europe will establish its headquarters at ISU's Central Campus in Strasbourg.
###
Contact:
Caroline Schwob
External Relations Manager
International Space University
1 rue Jean-Dominique Cassini
67400 Illkirch-Graffenstaden
France
Tel: +33 (0)3 88 65 54 55
Fax: +33 (0)3 88 65 54 47
This announcement, made by a Space Foundation partner, sponsor or exhibitor, is posted for information purposes only and does not constitute an endorsement of the products, services, events, or companies it covers.
---
Posted in Partner News