Partner News
---
The International Space University's 25th Space Studies Program to Convene on the Florida Space Coast
Written by: developer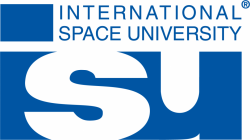 Strasbourg, France (March 2, 2011) — The International Space University (ISU) is proud to announce that it will hold its 25th annual Space Studies Program (SSP) session at the Florida Institute of Technology and the NASA Kennedy Space Center, in Melbourne, Florida, USA from June 4 to August 3, 2012.
The selection of the United States Space Coast seems a natural fit to convene the 25th session of the Space Studies Program as the US gateway to exploring, discovering and understanding our universe.
"Few places on Earth symbolize both the history of space flight and the exciting transition to new missions and methods for its future as well as Central Florida.  We are thrilled to partner with the Florida Institute of Technology and Kennedy Space Center to help a new generation of space pioneers prepare for the voyage ahead" says Michael Simpson, ISU President.
Located in Melbourne, on Florida's central east coast, the Florida Institute of Technology (Florida Tech) is an independent technological university that provides quality education, furthers knowledge through basic and applied research, and serves the diverse needs of our local, state, national and international constituencies.
"The Florida Tech community is looking forward to the 25th annual Space Studies Program," said T. Dwayne McCay, Executive Vice President and Chief Operating Officer of Florida Tech. "For more than 50 years, the educational mission of our university have been closely linked to NASA and space-related research. As our world prepares for the next steps in space, Florida Tech is pleased to support the ongoing efforts that will lead us all to new frontiers of discovery."
NASA's mission is to pioneer the future in space exploration, scientific discovery and aeronautics research. Since its inception, Kennedy Space Center (KSC) has played an integral role in the work performed by NASA. For three decades, NASA's Space Shuttle fleet safely carried hundreds of astronauts on dozens of successful missions, which resulted in immeasurable scientific gains. Every manned space flight mission, including all of the Space Shuttle missions, was launched from KSC.
KSC Center Director, Bob Cabana, quote: "Kennedy Space Center is looking forward to hosting the 2012 session of the ISU Space Studies Prognasaram in partnership with the Florida Institute of Technology.  This is an amazing opportunity, not only for the students participating in the Space Studies Program, but for employees of KSC to share their knowledge and experiences with an international network of leading space experts and professionals."
ISU provides an interdisciplinary education in the context of an intercultural and international environment to support the development of future leaders in the world space community. The SSP offers its participants a unique and comprehensive education covering all aspects of space programs and enterprises including space physical sciences, space systems engineering, policy and law, business and management, space and society, satellite applications, and space life sciences and human spaceflight.
Each summer ISU offers this intense nine-week course designed for post-graduate university students and professionals of all experience levels and disciplines. The site of the SSP changes annually, making it a unique educational concept and building on the fundamental ISU tenant of an international experience.
Angie Bukley, ISU Associate Dean and SSP Director points out: "The superior academic and research facilities at Florida Tech coupled with those of KSC will provide the perfect learning laboratory for the SSP12 participants. We are profoundly pleased with the level of support that the Florida Tech faculty and KSC scientists have committed to the program. SSP12 will certainly be memorable both for its location and for the quality of the academic experience."
The SSP core lecture series serves as the foundation on which the more in-depth activities undertaken in the seven departments are built. The team projects provide the participants with an international and intercultural team working experience wherein they must not only refine the topic as a team, but also produce professional quality reports and final presentations, all in the span of a few weeks.
"The Florida Institute of Technology was founded in 1958 to provide advanced education to scientists, engineers and technicians working at what is now NASA's John F. Kennedy Space Center. Nowadays, the University offers a variety of degrees both undergraduate and graduate in engineering, science, aeronautics, mathematics, business and psychology. ISU-SSP-12 is a major endeavor to the fertilization of the excellent collaboration between Florida Tech and KSC," said Dr. Guy A. Boy, Chair of the ISU-SSP-12 Florida Tech/KSC Organizing Committee.
Contact:
Caroline Schwob
External Relations Manager
International Space University
1 rue Jean-Dominique Cassini
67400 Illkirch-Graffenstaden
France
Tel: 03 88 65 54 55
 
This announcement, made by a Space Foundation partner, sponsor or exhibitor, is posted for information purposes only and does not constitute an endorsement of the products, services, events, or companies it covers.
# # #
---
Posted in Partner News