Report from Headquarters
---
Hungry Black Holes, UnMoon Moons, Envious Aliens…
Written by: developer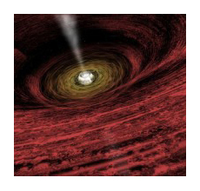 This month's Space Watch Internet clicks are full of great images, opportunities and just some silly stuff. Enjoy!
To see a voracious Black Hole, click here.
To see a moon that doesn't really look like a moon, click here.
Some really great space images - and they keep on coming! Click here.
Participate in planning for the future of space. Click here.
Aliens have landed - and they are impressed! Click here.
Find out about a close pass here.
Beautiful photos from The New York Times here.
And, some information about how the Space Foundation supports education, here.
This article is part of Space Watch: July 2011 (Volume: 10, Issue: 7).
---
Posted in Report from Headquarters