Report from Washington, D.C.
---
Senate Armed Services Committee Passes S. 1254
Written by: developer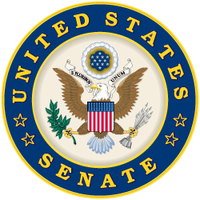 On June 22, the Senate confirmed former CIA director Leon Panetta to replace Robert Gates as Secretary of Defense. Also in June, the Senate Armed Services Committee passed S. 1254, the National Defense Authorization Act for FY 2012. In total, the bill authorizes $547 billion in base funding for the Department of Defense, $5.9 billion less than the President requested for the Department of Defense for FY 2012.
The Senate Armed Services Committee outlined several space-related provisions from the bill in its press release:
Requires the Secretary of Defense to review and assess, over the next two years, the ability of national security global positioning system (GPS) receivers to pick up GPS signals without interruption or interference
Authorizes block buys for the advanced extremely high frequency (AEHF) satellite system using a fixed-price contract and incremental funding
Authorizes the Air Force to enter into cooperative agreements or contracts with commercial space providers to improve the manner in which space launch ranges are managed, including the ability to share costs
Directs the Defense Information Systems Agency (DISA) to look at a number of options in addition to buying or leasing a single commercial satellite when deciding to acquire commercial satellite communications capacity
The bill will now go to the full Senate for consideration.
 
This article is part of Space Watch: July 2011 (Volume: 10, Issue: 7).
---
Posted in Report from Washington, D.C.