Report from Washington, D.C.
---
Space Acquisition Session Draws a Capacity Crowd
Written by: developer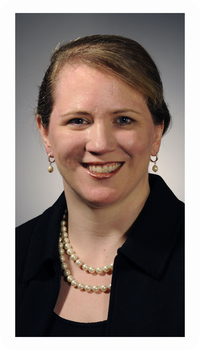 Last month, the Space Foundation and the Washington, D.C., consulting group GS3 hosted a lunch and discussion session on space acquisition. The keynote speaker was Under Secretary of the Air Force Erin Conaton, who spoke about administration efforts to address acquisition and industrial base efforts and conducted a lively Q&A session.
Conaton was followed by two in-depth panels comprising of:
Chris Andrews, director of strategic planning and government relations, United Launch Alliance
Maj. Gen. Jim Armor, USAF (Retired), vice president of strategy and business development for spacecraft systems and engineering services, ATK Space Systems
Maj. Gen. Edward L. "Ed" Bolton Jr., director, space and cyber operations, Directorate of Operations, and deputy chief of staff for operations, Plans and Requirements, Headquarters U.S. Air Force
Gil Klinger, deputy assistant secretary of defense, Space and Intelligence Office, Department of Defense
Joanne Maguire, executive vice president, Lockheed Martin Space Systems Company
Peter Marquez, vice president of strategy & planning, Orbital Sciences Corp.
Jim Simpson, vice president, business development, Boeing Space & Intelligence Systems, The Boeing Company
Larry Williams, vice president of strategic relations, SpaceX
The at-capacity event had strong bipartisan representation from House and Senate staff, including staff from a variety of committees that have jurisdiction over space policy. Attendees also included officials from the State Department, U.S. Air Force, National Reconnaissance Office, Department of Defense and corporate members.
Pictured: Erin Conaton

This article is part of Space Watch: August 2011 (Volume: 10, Issue: 8).
---
Posted in Report from Washington, D.C.