Report from Washington, D.C.
---
China is Topic of Hearing
Written by: developer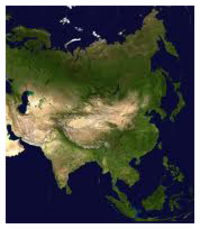 The House Foreign Affairs Subcommittee on Oversight and Investigation held a hearing on Nov. 2 on Efforts to Transfer America's Leading Edge Science to China. Subcommittee Chairman Rep. Dana Rohrabacher, R-Calif., warned against U.S. engagement with China on matters of technology. Ranking Member of the Subcommittee Rep. Russ Carnahan, D-Mo., expressed a different view, saying that the United States receives great economic benefits as a result of its relationship with China and that the United States should engage China in order to reform areas of disagreement.
Witnesses at the hearing included:
Rep. Frank Wolf, R-Va.
Thomas Armstrong, managing associate general counsel, Office of General Counsel, United States Government Accountability Office (GAO)
Dr. John Holdren, director, Office of Science and Technology Policy (OSTP)
Maj. Gen. Charles Bolden, USMC, Ret., administrator, National Aeronautics and Space Administration (NASA)
Richard Fisher, senior fellow, International Assessment and Strategy Center
Adam Segal, senior fellow for counterterrorism and national security, Council on Foreign Relations
Bolden said that the U.S. leadership in space is bolstered by international collaborations, noting that NASA currently works with 120 different nations and remains hopeful that "transparent and reciprocal" dialog can take place with China in the future.
See Space Foundation Chief Executive Officer Elliot Pulham's The View From Here column on China engagement here.
This article is part of Space Watch: December 2011 (Volume: 10, Issue: 12).
---
Posted in Report from Washington, D.C.