Partner News
---
Jean-Jacques Dordain re-elected as ISU's Chancellor
Written by: developer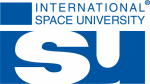 Strasbourg, France(Jan. 25, 2012) – Mr Jean-Jacques Dordain, Director-General of the European Space Agency (ESA), has been re-elected by the Board of Trustees to act as Chancellor of the International Space University for a period of 3 years (ISU).
Despite his busy professional life, Prof. Dordain has remained committed to education and to the next generation of space professionals. Throughout his 43 years in the space sector, first at Onera and for the last 22 years in ESA, he has continued to teach at renowned institutions such as Ecole Polytechnique, ENSTA, Sup'Aero, University La Sapienza , University of Graz and regularly made himself available to discuss with ISU students.
Although his present duties have forced him to temporarily reduce lecturing to a minimum, it is clear from the different initiatives and from various addresses that education is close to his heart.
Besides this, education in general and ISU in particular is a more profound belief of Prof. Dordain as an integral part of space activities, as he expressed: "The space sector is demanding and requires recruitment of bright professionals. ISU has a worldwide reputation to provide their alumni with a broad perspective over and above their basic disciplines including in international cooperation which is based first on personal relationships and networks. ESA has therefore decided to support ISU further not only in view of its own workforce but, in the first place, by allowing talented Europeans to follow the ISU programs by sponsoring partially the scholarships. The space sector is in a face of a growing synergy between governmental and commercial activities and the ISU programmes provide the right bridge between both. I have therefore decided to show ESA's and my own interest in ISU by accepting the position of second chancellor of ISU."
Prof. Walter Peeters, ISU's newly nominated president, welcomed this decision: "Mr. Dordain has been an excellent advisor and supporter for the University. His combination of a long and diversified space career, expertise in research and in education are the ideal mixture to help our ISU to evolve in the right direction. It will be a great honour for ISU to have Mr Dordain on our side to celebrate ISU's 25th Anniversary at 12 April 2012, and we are looking forward to his inspirational discussion with our students".
# # #
Contact :
Caroline Schwob
External Relations Manager
International Space University
[email protected]
+33 (0)3 88 65 54 55
---
Posted in Partner News