Space Technology Hall of Fame
---
Media Speculates Role Space Technology Hall of Fame Inductee Could Have in Preventing Future Fire Damage
Written by: developer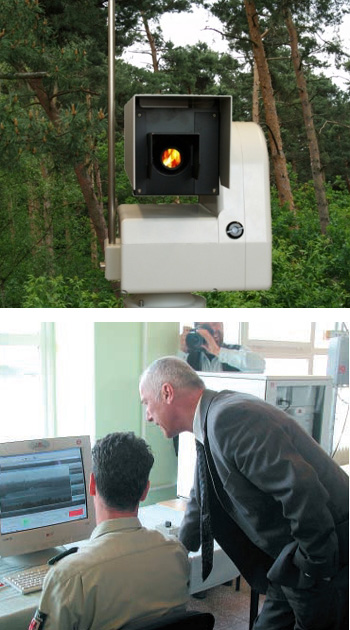 In April, the Space Foundation inducted FireWatch, a German technology that detects forest fires much earlier than any traditional detection methods, into the Space Foundation's Space Technology Hall of Fame®. Developed by the German Aerospace Center (DLR) and the private Berlin-based firm IQ Wireless using technology developed by DLR to analyze gases and particles in space, FireWatch uses high-resolution optical sensors installed on towers or masts.
Because FireWatch can distinguish more than 16,000 scales of grey, it can spot developing fires in virtually any weather, day or night, resulting in a detection rate of more than 90 percent. FireWatch image processing software analyzes the motion, structure and brightness of smoke plumes and automatically alerts monitoring personnel within six minutes during daylight and within 12 minutes during the night. Monitoring personnel receive target images and coordinates to determine and alert the appropriate response resources.
Using networks of high-resolution cameras that can each monitor hundreds of square miles of forest, FireWatch now protects more than seven million acres of forests around the world from Europe and Australia to Mexico.
In a recent article on Space.com, author Leonard David speculates on the role FireWatch could play in preventing the kind of destruction seen in Colorado last month as a result of wildfires. Read the article here.
Read about FireWatch's induction into the Space Technology Hall of Fame here. Learn more about the Space Technology Hall of Fame here.
Pictured above: FireWatch System
Pictured below left to right: Inductees Dr. Ekkehard Kuehrt, Asteroids and Comets department head, DLR, Institute of Planetary Research; Prof. Dr. Herbert Jahn, senior scientist, Department of Optical Information Systems, DLR, Institute of Robotics and Mechatronics; and Thomas Behnke, development and system engineer, Planetary Sensor Systems, DLR, Institute of Planetary Research.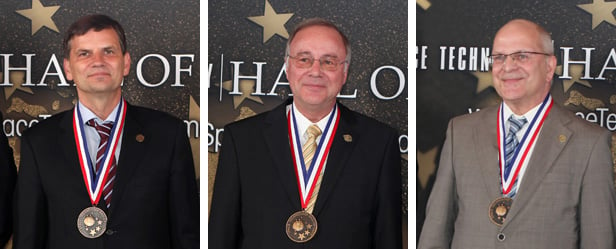 This article is part of Space Watch: July 2012 (Volume: 11, Issue: 7).
---
Posted in Space Technology Hall of Fame