Stats, Facts and Papers
---
Read About Space-Related Contributions in The Space Report 2013: The Authoritative Guide to Global Space Activity
Written by: developer
The quantum computing partnership announced earlier this year by Google, NASA and the Universities Space Research Association is but the latest in a long series of space-related efforts to advance computing technology. The quantum computer has been installed at NASA's Ames Research Center and is expected to become operational in the next several months. It will enable research in a wide variety of fields, including new approaches to robotics, navigation and communication, pattern and anomaly detection, mission planning and scheduling and identifying new planets in datasets collected by the Kepler telescope.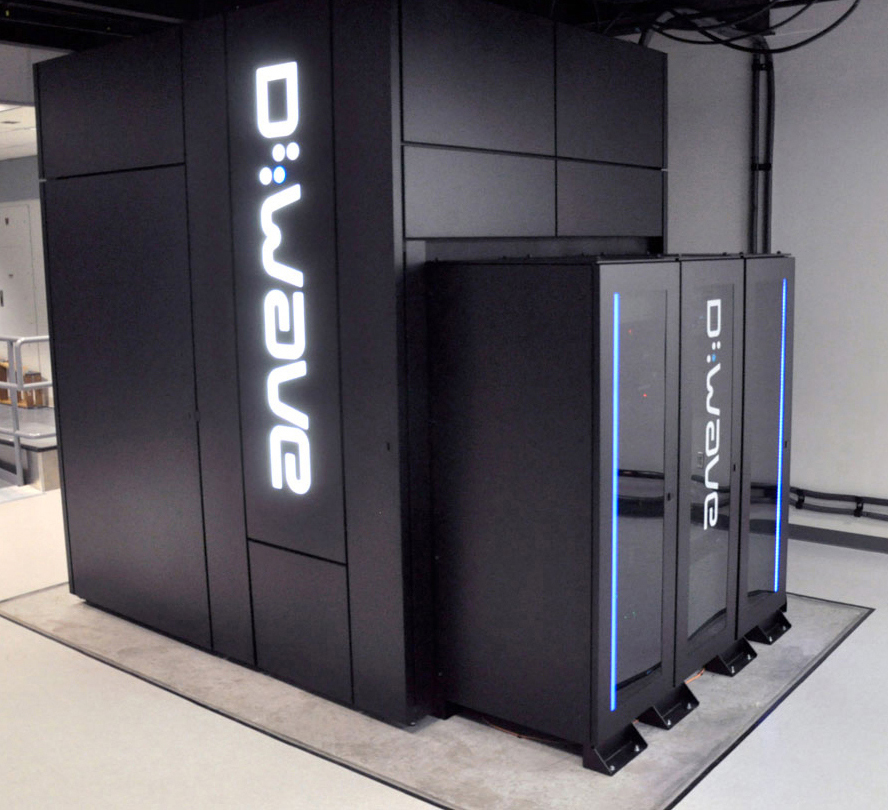 Although this particular partnership is centered around new hardware, space programs also help spur the development of software, both aboard the spacecraft and on the ground, and they produce vast quantities of data that require new methods of processing and archival. These advances often have unanticipated benefits that go far beyond their original purpose.
For example, IKinema, an ESA spinoff company, found a way to apply components of satellite guidance software to the challenge of rendering realistic human movement for movies and computer games. Calculating fluid, human motions can require significant computing power and therefore requires very efficient computer programs.
The software IKinema uses was originally developed by a graduate student at the Surrey Space Center and was intended for gyroscopes that control the orientation of spacecraft. The software has been used by Hollywood studios including 20th Century Fox, Disney and Industrial Light & Magic, and was commercialized using funding from ESA's Technology Transfer Program. The technology was used to animate sequences in the 2012 movie Wrath of the Titans, among others.
From 2011 to 2013, the ESA Business Incubation Center in Bavaria is hosting WASP-Logistik, which has been developing software that takes computer code originally developed for satellite navigation and applies it to timber management. Location data is used to register and manage wood piles, as well as to track utility and transport vehicles in real time. The WASP logistics platform currently uses GPS, but it is designed to be compatible with Europe's Galileo system in the future.
Governments employ space technology to safeguard important and culturally significant artifacts. When the Vatican library needed to digitize antique books, it turned to a data format originally developed for storing astronomical data. The "flexible image transport system" (FITS) was developed jointly by NASA and ESA in the 1970s and features several qualities that make it well suited for digitally archiving the Vatican collection. For example, the FITS file format is designed to be readable by any future computing system because it includes a text header that contains the necessary information to decode the data contained within it. This eliminates the need to periodically convert files to a new format. As an additional benefit, it is an "open source," non-proprietary format that can be used without licensing or royalties.
To learn more about the ways in which space technology can open up new business opportunities, buy a copy of The Space Report 2013: The Authoritative Guide to Global Space Activity. See details online at www.TheSpaceReport.org.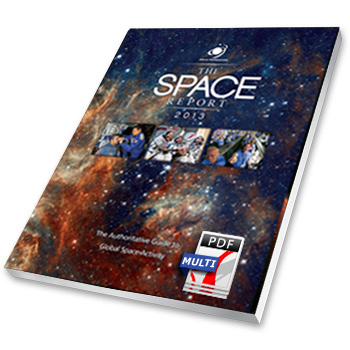 About The Space Report
Published annually by the Space Foundation, The Space Report is the definitive body of information about the global space industry. It is a valuable resource for government and business leaders, educators, financial analysts, students and space-related businesses. The report can be purchased – in print or as a downloadable PDF – for $399 here.
Pictured top: The quantum computer at Ames Research Center, manufactured by D-Wave Systems Inc.
This article is part of Space Watch: September 2013 (Volume: 12, Issue: 9).
---
Posted in Stats, Facts and Papers