Report from Washington, D.C.
---
Rose and Sullivan Nominated for Space Positions
Written by: developer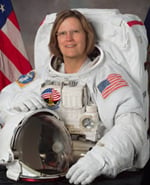 President Obama recently nominated several individuals to fill high-level positions in the executive branch that oversee space programs and policy activities.
Former NASA astronaut Kathryn D. Sullivan, Ph.D., has been nominated to become the permanent Administrator of the National Oceanic and Atmospheric Administration (NOAA).
Currently Sullivan serves as the acting NOAA administrator.
Frank A. Rose, who spoke at the 29th National Space Symposium and at the Space Foundation's annual Educational Exchange, co-sponsored with Maryland's Charles County Public Schools, has been nominated to serve as assistant secretary for verification and compliance at the State Department.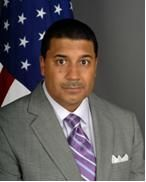 Currently Rose is deputy assistant secretary for space and defense policy bureau of arms control, verification and compliance for the State Department.
Both will have to be confirmed by the Senate; no confirmation hearing date has been set yet.
This article is part of Space Watch: September 2013 (Volume: 12, Issue: 9).
---
Posted in Report from Washington, D.C.