Report from Washington, D.C.
---
Senate Armed Services Committee Interested in Cyber Deterrence Strategy
Written by: developer
On Feb. 27, the Senate Armed Services Committee held a hearing entitled, "U.S. Strategic Command and U.S. Cyber Command in review of the Defense Authorization Request for Fiscal Year 2015."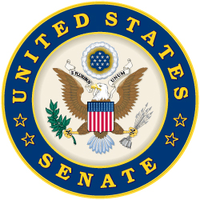 While the hearing normally reviews President Obama's budget request for these two Commands, due to the budget being released a month late (March 4) the hearing instead focused on broader policy issues, especially related to cybersecurity. Senators from both sides of the aisle voiced their concern that the U.S. lacked an effective deterrence strategy in the cyber domain.
Gen. Keith Alexander, USA, Commander of U.S. Cyber Command and director of the National Security Agency (NSA), agreed that more needs to be done to develop and implement an effective cyber deterrence strategy. In addition, Gen. Alexander advocated that the U.S. do more to engage its international allies setting on appropriate norms of behavior in the cyber domain.
Issues such as cybersecurity will be discussed at the Space Foundation's cyberspace conference, Cyber 1.4, on May 19, 2014. See more information here.
This article is part of Space Watch: March 2014 (Volume: 13, Issue: 3).
---
Posted in Report from Washington, D.C.