Space Foundation News
---
Technical Track Abstract Deadline is Dec. 1
Written by: developer
The Space Foundation has extended the deadline to Dec. 1, 2014, for its Technical Track paper abstracts. Tech Track presentations will be part of the Spce Foundation's 31st Space Symposium, to be held April 13-16, 2015, at The Broadmoor in Colorado Springs, Colo., USA.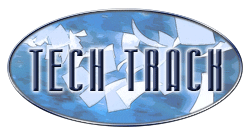 The Tech Track sessions will offer registrants an opportunity to hear from some of the government and industry leaders in space technology development, and to learn about recent advances from presenters in a series of 20-minute tech talks.
Submit abstracts by Dec. 1 here.
Please direct questions to [email protected].
Presentations are welcome on technology developments with applications for civil, commercial, entrepreneurial, and national security fields. The emphasis should be on recent activities or emerging technologies. Areas of interest include:
Smallsats/cubesats
Satellite design and system architectures
Launch vehicle development
Communications
Earth observation/remote sensing
Space Situational Awareness (SSA)
Commercial alternatives to government systems
Government opportunities for small businesses and startups
Emerging terrestrial applications of space systems    
Policy and planning
Important Dates
Dec. 1, 2014:  Abstract submission deadline
Dec. 19, 2014:  Notification and detailed presenter instructions sent to authors via email
Jan. 19, 2015:  Deadline for author to confirm attendance
March 23, 2015:  Full papers due
April 1, 2015:  Presentations due
April 13-14, 2015:  Tech Track presentations at the 31st Space Symposium
About the 31st Space Symposium
Widely known as the most significant global space industry conference, the Space Symposium annually attracts top decision makers from civil, military, commercial and academic institutions from around the world. Space Symposium and Technical Track registration is available either separately or together. Save $200 when you purchase Space Symposium and Tech Track registration together.
Learn more details and register now at www.SpaceSymposium.org.
---
Posted in Space Foundation News