Second View
---
America's Space Coast – a Study in Resilience and Creativity
Written by: developer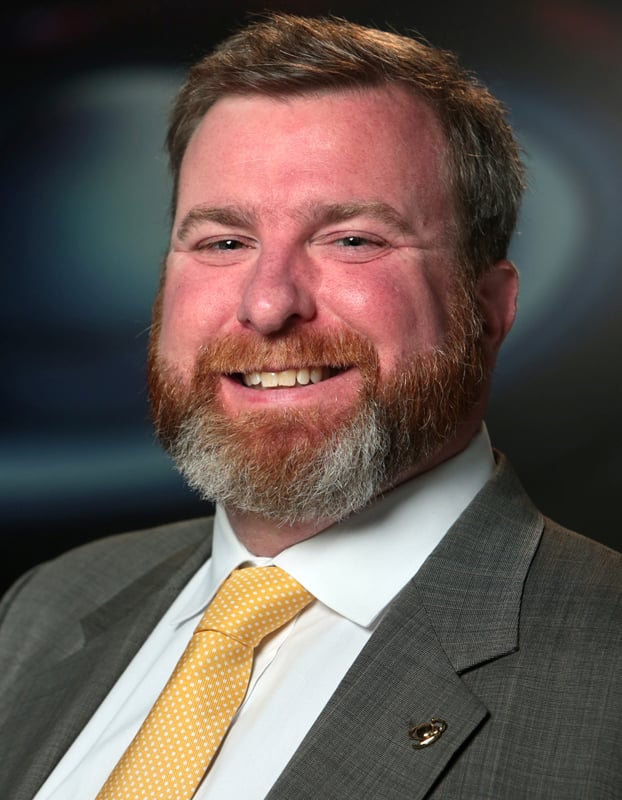 By Space Foundation Vice President – Washington Operations Brendan Curry
On Jan. 14, the Space Foundation conducted its annual board of directors meeting in Cocoa Beach, Fla. The Space Foundation hosts its annual board meeting each year in a different city known for space activity. This year's location was selected because of its proximity to Kennedy Space Center (KSC) and Patrick Air Force Base/Cape Canaveral Air Force Station.
Prior to this visit, my most recent trip to the Space Coast was in 2012. At the time, there was a sense of quiet, almost eeriness about the place. Most people know that when the Space Shuttles were retired, thousands of workers on Space Coast lost their jobs. The economic impact was severe and widespread. Sadly, this was not the first time this kind of economic downturn hit the Space Coast. When the Apollo program ended, there was a similar impact. The difference was that at least in the post-Apollo era, industry personnel knew the Space Shuttle program would be established, which helped blunt the pain. After the Shuttle stopped flying, there was extreme programmatic uncertainty, and people were understandably anxious.
I am very happy to report that things are turning around for the better. The sense of anxiety seems to have lifted, and Kennedy Space Center is now home to a variety of activities. NASA's Orion capsules will be constructed, housed and, of course, launched from the Space Coast.
Orion, developed by Lockheed Martin, will perch atop the Space Launch System (SLS) rocket presently under development. In the next two years, Boeing — operating out of KSC — will launch its CST-100 ships to provide commercial crew and cargo to the International Space Station (ISS).
SpaceX already launches its Dragon cargo ships (and eventually will launch crews) aboard its Falcon 9 launcher from the Cape. The company is also modifying a former NASA Shuttle launch pad for its planned Falcon 9 Heavy rocket. The KSC hangars that formerly housed Shuttles are now home-base to the Air Force's secretive X-37B space planes.
The U.S. Air Force's Eastern Range at the Cape is the busiest it has been in more than 20 years. United Launch Alliance's Atlas and Delta rockets will have a jam-packed schedule of national security missions and NASA science probes. All in all, the aggressive manifest includes 24 launches in 2015, and as many as 36 in 2016!
A key organization in helping the Space Coast weather the end of the Shuttle program and diversify its business opportunities is Space Florida. A special government department in the state of Florida expressly charged with developing space business in Florida, Space Florida provides an array of incentives and programs to assist businesses relocate or take root in the state. Along with business plan consulting, venture capital, targeted facilities and infrastructure development, the organization also aids companies with workforce training. In this regard, Space Florida is uniquely positioned to fill the void between commercial space companies and federal government space entities. Here is a real-world example — Space Florida is in the process of acquiring control of the Shuttle Landing Facility (SLF) from NASA and offering it to space companies that may want to use it.
Thanks to the spirit of innovation and collaboration, the citizens of Florida's Space Coast are looking to a future where it is not just NASA, the Air Force and a handful of contractors operating out of the Cape, but rather a wide variety of space companies and entities calling the Space Coast "home."
This article is part of Space Watch: February 2015 (Volume: 14, Issue: 2).
---
Posted in Second View