Report from Washington, D.C.
---
Space Foundation Activities in Washington, D.C.
Written by: developer
The Space Foundation's new Chief Operating Officer, Shelli Brunswick, spent a week in the nation's capital in March conducting meetings to discuss the new Space Power Caucus, headed by U.S. Reps. Doug Lamborn (R-Colo.) and Adam Schiff (D-Calif.). One of the goals of the Caucus is to help the public understand how vital space technology and research is to their everyday lives.

"From breakfast cereal to banking, GPS to satellite TV, space and space technology has become seamlessly integrated into our lives," said Brunswick.
While in Washington, Brunswick and other Space Foundation leadership attended the 58th Annual Robert H. Goddard Memorial Dinner on March 13 at the Hilton Washington. First celebrated in 1958, the Dr. Robert H. Goddard Memorial Dinner is held each spring, near the anniversary of the first successful flight by Dr. Goddard of a liquid-fueled rocket. Presented by the National Space Club, the dinner brings together nearly 2,000 members of the government, industry and educational space community.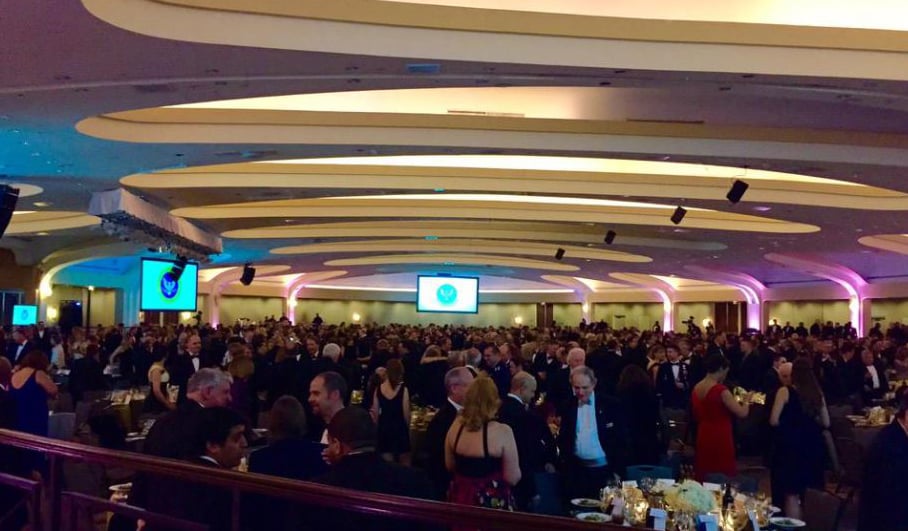 This article is part of Space Watch: April 2015 (Volume: 14, Issue: 4).
---
Posted in Report from Washington, D.C.