Second View
---
How Do You "Philanthropy?"
Written by: developer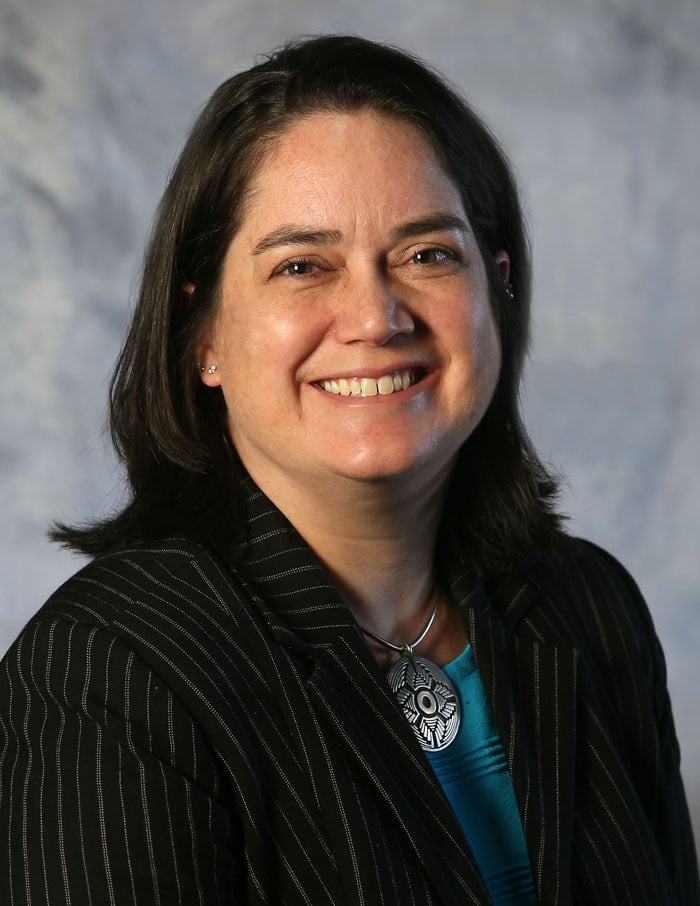 by Gina Taranto, Space Foundation Director – Philanthropy
Philanthropy likely means different things to different people. Some might consider it donating money to a nonprofit organization of their choosing, or donating food or clothing to the homeless. Perhaps it is volunteering their time on a board or as a docent in a museum.
I like to think of philanthropy as putting your investment where your heart is. Finding a mission that resonates with you, and then moves you to want to be part of it in some way. As an individual, I do not think that I can be a catalyst for change, but I do want to serve the needs of society in areas that I find important, where my contributions can be combined with others for a collective, stronger impact.
Fortunately, there are organizations striving to make a difference in the causes I care about. Philanthropy is finding those causes and helping them as they work to make a difference. The hope for a better world and a belief that world is possible.
Regardless of what you are investing — money, time, or even advice — it makes you feel good…literally!
That's right, giving literally makes you feel good. Brain scans using MRI show the act of giving releases dopamine — a powerful neurotransmitter — into the body of the donor. Dopamine controls the brain's pleasure and reward centers. We know that people feel good when they help others. It provides joy and satisfaction to know you are giving back. Whether it is time, talent or treasure, it's the giving that counts.
Feeling good is really just a byproduct, though. It should go without saying that what philanthropists really want is to have a positive impact on the world. And the idea that you have to be 'rich' to be a philanthropist is just plain wrong. Philanthropy is not about how much you give, but the way that you give it. Size does not matter — it's what you do with your resources that count.
For me, investing my philanthropic resources in education has been a constant theme.
One does not need to make a case for feeding the hungry, sheltering the homeless, treating the afflicted, contributing to disease research, building hospitals or rebuilding communities after a natural disaster. The importance to humanity of such endeavors is indisputable.
Less obvious, but as essential, is supporting educational efforts: schools, libraries, museums, curriculum development or teacher professional development. The importance of education should be intuitively obvious. For many reasons, however, it is not.
Here at the Space Foundation, education is at the heart of our mission. And it has been for more than 30 years. This year alone, we will serve more than 25,000 people in our Discovery Center, including nearly 10,000 students and teachers through our education programs, working to build and inspire the next generation of leaders, especially in the fields of science, technology, engineering and math (STEM). The jobs of tomorrow will be in STEM, the fastest growing field. Our programs contribute to a pipeline of an educated, curious and equipped future workforce.
As a nonprofit organization, philanthropic support is absolutely critical to our mission success. We are so grateful for the various ways this support comes to us throughout the year — annually writing a check or making a gift online, including us in your Combined Federal Campaign pledge, funding scholarships for school field trips, volunteering in our Discovery Center, and many other ways. It all adds up to collectively fuel our mission the whole year.
If you have a passion for educating the next generation of scientists, engineers and technology professionals, we hope you will consider the Space Foundation in your philanthropy. I can promise you it will make a difference. Your philanthropic investment will inspire a lifetime of impact for generations to come. If that resonates with you and sounds like something you want to be part of, let's talk!
So how do you philanthropy?
Contact Gina at [email protected].
This article is part of Space Watch: May 2015 (Volume: 14, Issue: 5).
---
Posted in Second View