Space Foundation News
---
In the Wake of a Shooting Star: "Space Cowgirl" Event Lassos Kids' Interest in Space
Written by: Andrew de Naray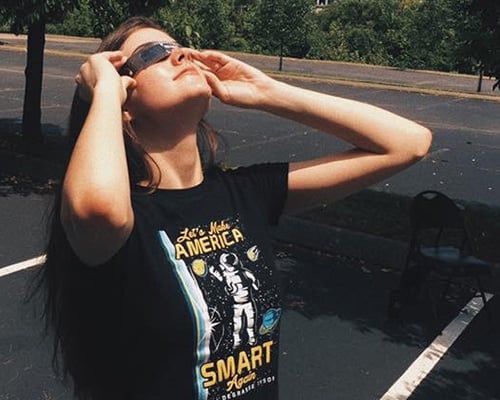 As a young girl growing up in communities around Nashville, Tenn., Lydia Touchton developed an early love for space and the cosmos. So much so, that she came to be affectionately known among her friends and family as the "Space Cowgirl."
As the years passed, Lydia found herself living her dream: pursuing a modeling career in New York City, signed with agencies there as well as in Nashville, Chicago, and in Spain. Despite having relocated to a city that lives at a faster pace and being surrounded by many social events and other diversions, Lydia never left behind her love of space.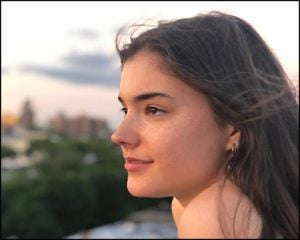 In fact, she turned many of her friends' heads — skyward — with her contagious passion for the cosmos, instilling in them a love for space that continues today. But tragically, Lydia's life was cut short on January 15 of this year, when she unexpectedly passed away in her sleep from an undiagnosed heart condition at the age of 20.
She has been remembered to say, "Don't ever forget to look up," and it's because of her lifelong love for the Moon, stars, and space that Lydia's family selected the Space Foundation for the honor of receiving donations in her memory. As one donor elegantly stated in a touching sentiment left with their contribution, "This gift is in memory of the beautiful Lydia Touchton. You are in every star, moon and galaxy. Every majestic sunset and hopeful rainbow reminds us to live, love and laugh like you did!"
Made possible by these generous donations, the Space Cowgirl STEM Workshop took place on October 23, gathering 25 enthusiastic middle-school students from the YMCA of the Pikes Peak Region's Before & After School Care program. Held at the Space Foundation Discovery Center's Mars Robotics Laboratory, the workshop provided a hands-on experience for participants to learn about the different methods of exploring the Red Planet.
The students learned about the various rover missions that have taken place on Mars and how to interpret a topographical map of the planet. They also interacted in simulations of the communication delays that occur between Earth and Mars, and other activities included driving rovers and coding Sphero robotic balls to safely accomplish missions in a simulated Martian terrain.
At this workshop and beyond, Lydia's legacy and love for space carry on by inspiring these kids to reach for the stars themselves. Donations of this kind not only honor late loved ones — they're also a way to pass that individual's love of space on to younger generations. Perhaps, as in Lydia's case, the brightest stars burn the quickest. But this event demonstrated how their stardust can linger on … shimmering and illuminating a path for others to learn and grow.
---
Posted in Space Foundation News