Public Policy and Government Affairs
---
Biweekly Washington, D.C. Update for the Week Ending February 25, 2022
Written by: Elizabeth Anderson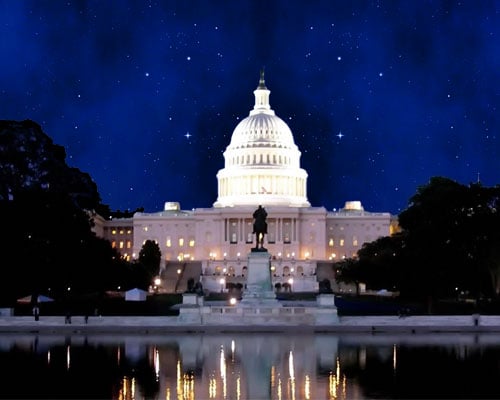 The space community looks to the International Space Station and the future of international collaboration as Russia's invasion of Ukraine continues to escalate. China denies the rocket stage set to impact the Moon was from the 2014 Chang'e 5-T1 mission.
Virtual Space Foundation Events
Interview with Joy White
Space Systems Command (SSC) Executive Director Joy White shares how SSC is adapting to keep pace with rapidly evolving threats in an increasingly contested and congested space environment. SSC is the acquisition arm of the United States Space Force, and is responsible for the development, delivery, and sustainment of resilient space capabilities. Check out the interview on our Symposium 365 platform here.
Space Matters
Space Foundation's new series, "Space Matters," convenes well known policy influencers for high level space policy conversations on emerging topics and trends within the global space economy. Check out the second episode here.
 US Space Policy Updates
 International Space Policy Updates
Space Industry Updates
Space Leader Profile – Dr. Lim Hye-Sook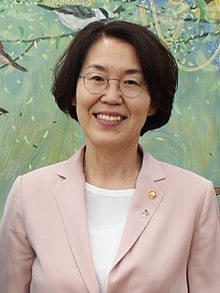 Dr. Lim Hye-Sook is the Republic of Korea's (ROK) Minister of Science and Information and Communication Technologies. Since May of 2021, Minister Lim has bolstered her nation's technology programs under her direction of the 25 research institutes. Minister Lim has taken a decisive path forward, in particular with ROK's defense and aerospace industries, capitalizing on President Biden's strategic action to lift restrictions imposed in 1979.
After earning her Bachelors and Masters at Seoul National University, Minister Lim ventured to the United States where she obtained her PhD at the University of Texas at Austin. Following a lengthy career in the United States at Hewlett Packard, Bell Lab, and Cisco Systems, Minister Lim returned to Seoul where she taught electronic and electrical engineering at Ewha Woman's University.
Having attended an all-girls high school, taught at an all-female university, and a lifetime member at the Association of Korean Woman Scientists and Engineers, Minister Lim has long encouraged and shown legitimate action in helping women integrate the STEM community. Minister Lim said she is firmly committed, "…to foster an environment where female scientists and engineers can unlock their full potential."
In less than a year, Minister Lim signed onto the Artemis Accords, begun to meaningfully collaborate with NASA on the Artemis mission, launched the ROK's first fully indigenous rocket, spurred the domestic aerospace industry with the goal to create 110 dual-use satellites as part of a ten-year and $13 billion space defense program, signed an memorandum of understanding with regional ally Australia for space affairs, and visited the United States alongside President Moon. Beyond space affairs, Minister Lim looks to lead Korea's development of 5G networks, Artificial Intelligence, and carbon management technologies, among others.
Reading Corner
The Hill | Is our space partnership with Russia immune from Earthly conflicts?
Former NASA Astronaut Commander Terry Verts weighs in on Russia's invasion of Ukraine and its potential impact on the US's partnership with Russia in space.
---
Posted in Public Policy and Government Affairs