Public Policy and Government Affairs
---
Biweekly Washington, D.C. Update for the Week Ending March 11, 2022
Written by: Elizabeth Anderson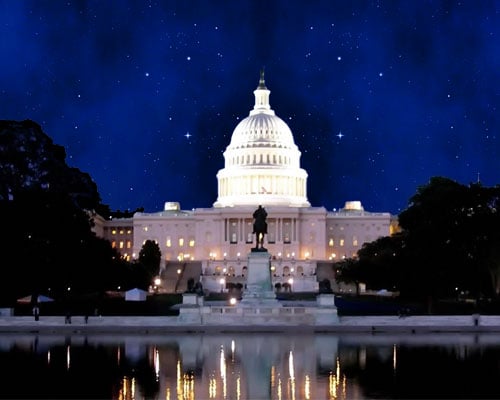 This week in Washington, Congress passed a $1.5 trillion omnibus spending bill including a slight overall increase to NASA's budget, military leaders emphasized that China is a greater national security threat than Russia, Bahrain and Romania signed the Artemis Accords, and China announced plans to open its space station to commercial partners.
Space Foundation Virtual Events
Space Matters – March 15 at 1 PM ET
Space Foundation's new series, "Space Matters," convenes well known policy influencers for high level space policy conversations on emerging topics and trends within the global space economy. Check out the third episode here airing Tuesday March 15th at 1pm ET. Our policy influencers will dig into the current Russian conflict, and what that means for Space on a Civil, Commercial and National Security perspective.
Start Here for Space – March 16 at 1 PM ET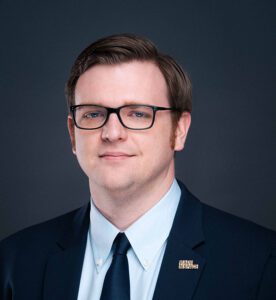 The final episode of Start Here for Space Season 3 features Redwire President and COO Andrew Rush who talks us through his vision for the Future of the Space Industry. Airing Wednesday at 1pm ET here.
US Space Policy Updates
Congress passed a $1.5 trillion omnibus spending bill which includes $24 billion for NASA (Time and Space News, March 10)
Residents in Camden County, Georgia blocked an agreement to purchase land for the proposed Spaceport Camden (NPR, March 10)
Congressional Appropriators halved the Air Force's hypersonics program budget, halting the possibility of purchasing hypersonic missiles this year (Breaking Defense, March 9)
US Space Systems Command announced restructuring efforts (Executive Government, March 4)
Air Force Secretary Kendall reassured US launch efforts would not be impacted by Russia's decision to stop supplying rockets (Space News, March 4)
NASA modified its Commercial Crew Transportation Capability contract with SpaceX to allow for three more missions (NASA, March 4)
Air Force Secretary Kendall highlighted China as a greater national security threat than Russia during the Air Force Association's Air Warfare Symposium and the McAleese Defense Programs Conference (March 3 and March 9)
The joint NASA-NOAA GOES-T mission launched from Cape Canaveral Space Force Station (NOAA, March 1)
The Space Development Agency (SDA) announced $1.8 billion in contracts for mission-capable satellites (Breaking Defense, February 28)
International Space Policy Updates
Space Industry Updates
Space Leader Spotlight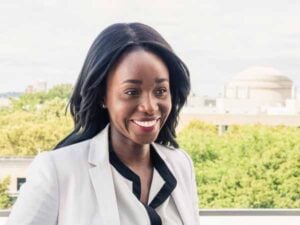 Ezinne Uzo-Okoro
Ezinne Uzo-Okoro is the White House Office of Science and Technology Policy's Assistant Director for Space Policy. Uzo-Okoro holds an undergraduate degree from Rensselaer Polytechnic Institute; three masters degrees in Space Systems, Space Robotics, and Public Policy from Johns Hopkins, MIT, and Harvard; and is set to complete a PhD in Aeronautical and Astronautical Engineering this year from MIT.
Uzo-Okoro began her career at NASA. She worked her way up from Senior Computer Scientist to Chief of the Small Spacecraft Mission Design Division, leaving to serve in the Biden Administration. Throughout her time at NASA, she contributed to and led over 60 space-flight programs specializing in on-orbit servicing, assembly, and manufacturing (OSAM), orbital debris, and planetary protection. She also used her expertise as an engineer to help construct NASA-owned remote-sensing algorithms.
Besides her illustrious space career, Uzo-Okoro has many other areas of expertise. Uzo-Okoro is one of 43 people Former President George W. Bush detailed in his book Out of Many, One: Portraits of America's Immigrants. She also discussed her story and values on a panel alongside Madeleine Albright; has worked to fight food insecurity, and is a Term Member at the Council of Foreign Relations.
Reading Corner
National Space Council member and former NASA engineer Homer Hickham argues that the politics of spaceflight has "catching up to do".
Fun Fact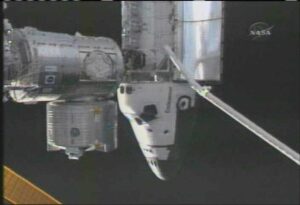 On March 11, 2008, the first Japanese module, nicknamed Kibo, launched to the International Space Station.
Written by Elizabeth Anderson and Gabriel Flouret
Image credits to Space.com, MIT, and Redwire
---
Posted in Public Policy and Government Affairs