Partner News
---
Space Systems Command Media Roundtable
Written by: Space Foundation Editorial Team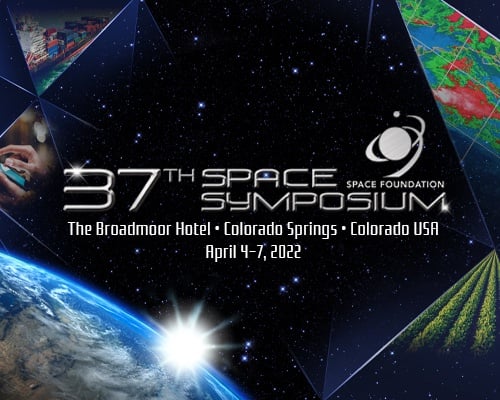 LOS ANGELES AIR FORCE BASE, Calif. — Space Systems Command (SSC) will host a media roundtable with virtual option on Wednesday, Apr. 6 at 12:45 p.m. (MDT) in the Media Briefing Room B, Astor Room on the 2nd Floor of Broadmoor Hall during the 37th Space Symposium.
The roundtable will feature the following speakers,
Gen. D. Jason Cothern, Deputy Commander, Space Systems Command
Gen. Stephen Purdy, Program Executive Officer of Assured Access to Space
Gen. Tim Sejba, Program Executive Officer of Space of Battle Management Command, Control, and Communications & Space Domain Awareness & Combat Power
Cordell DeLaPeña, Program Executive Officer of Military Communications & Positioning, Navigation, and Timing (PNT)
Brian Denaro, Program Executive Officer of Space Sensing
Discussion highlights to include:
Focusing on the Threat—SSC is the capability delivery command of the Space Force and the DoD-designed to develop capabilities to deter conflict, to defend/protect the systems we have on orbit, and to evolve our architectures to be more resilient.
Warfighter Mindset—Connectivity with the operators is critical to deliver the space capabilities required to stay ahead of evolving threats.
Unity of Effort—Generating unity of effort across all mission areas & joint forces involved with space systems acquisition, capabilities and platforms. System-of-systems integration ensures resiliency through a collection of space systems (each being capable of independent operation) that can interoperate together to achieve additional desired capabilities.
Resilient & Sustainable Joint Space Warfighting Capabilities—Resiliency through proliferation, disaggregation, and partnership. Pursuing modular-open system architectures & agile software development—assuring interoperability & data-sharing, weapon system upgrades, and rapid integration of new technologies/joint capabilities.
Partnerships to Achieve Operational Objectives—How SSC builds is as important as what we build and with whom we build it. Partnerships with industry, allies, other government organizations, and academia decrease costs and drive technology solutions. Improving communication between commercial sector & government requirements.
Interested media representatives must RSVP by sending an email to [email protected] no later than 3 p.m. MDT, Apr. 5, 2022. A virtual link will be provided after RSVP.
Media may also submit advance questions to the email address listed above.
---
Posted in Partner News