Public Policy and Government Affairs
---
Biweekly Washington, D.C. Update for the Week Ending April 15, 2022
Written by: Elizabeth Anderson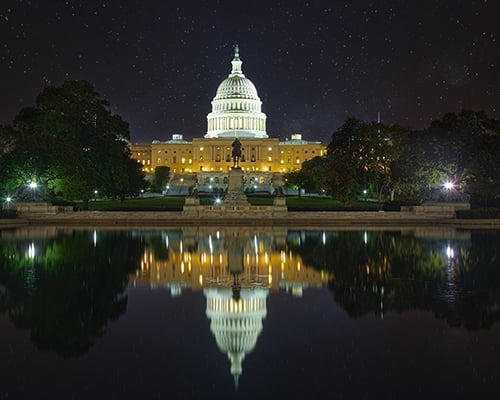 This week in Washington: the Securities and Exchange Commission (SEC) proposed rules to strengthen investor protections in IPOs by SPACs; six candidate locations have been selected for USSF Space Training and Readiness Command Headquarters; the Chairwoman and Ranking Member of the House Committee on Space, Science, and Technology authored a letter to President Biden expressing concern for his proposed rules regarding "commercial space accident investigation"; and the Colorado delegation prepares to fight the upcoming GAO ruling on SPACECOM's HQ location.
37th Space Symposium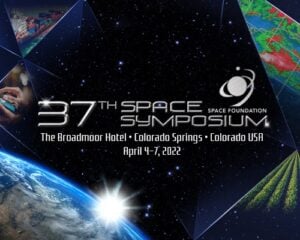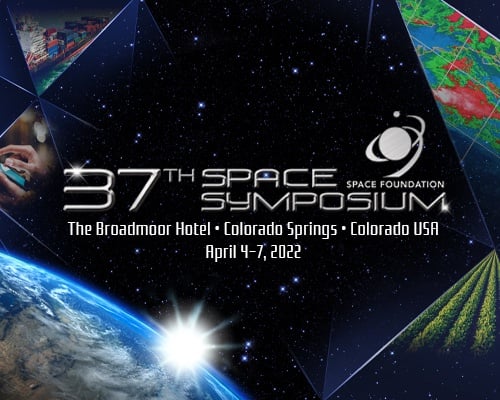 Thank you to those of you who participated in the virtual or in-person 37th Space Symposium, which took place last week, April 4 – 7, 2022, in Colorado Springs, Colorado. For those who did not have an opportunity to attend, you can still access symposium content virtually on our Space Symposium 365 platform here.
The 38th Space Symposium will take place April 17-20, 2023 in Colorado Springs, Colorado. Mark your calendars!
US Space Policy Updates
International Space Policy Updates
Space Industry Updates
Space Leader Spotlight
Lieutenant General Nina Armagno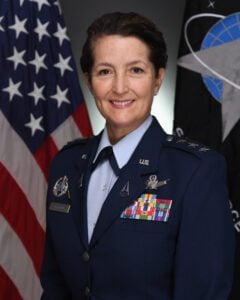 Lt. Gen. Armagno currently serves as Director of Staff, Space Force Headquarters. A key player in affairs at the Pentagon, Lt. Gen. Nina Armagno's role is to manage policy, plans, procedures, and cross functional issues for Space Force. Before her transition to Space Force, Lt. Gen. Armagno spent 32 years in the U.S. Air Force where she achieved the rank of Major General. She is the only person to have commanded both launch wings in the United States Air Force, and she is the first woman General Officer commissioned in the United States Space Force.
Before entering the ranks of the Air Force as a Missile Warning Crew Commander, Lt. Gen. Armagno completed her B.S. degree at the U.S. Air Force Academy and obtained a Masters in Education Administration and Management from Chapman University. Lt. Gen. Armagno has also completed programs at the National War College, Georgetown, and Harvard. She has served in a variety of key roles such from Instructor and Flight Commander at Vandenberg AFB to Military Assistant for Space and Intelligence, Surveillance, and Reconnaissance Systems to the Director, and Director of Space Programs at the Office of the Assistant Secretary for Acquisition, both in Washington D.C.
Lt. Gen. Armagno is the recipient of many awards, notably the Defense Distinguished Service Medal, the Air Force Distinguished Service Medal, and is also a Member of the Council of Foreign Relations.
Reading Corner
The Space News editorial team produced a digital edition of their four show dailies, nightly email newsletter, and all-day web coverage of the 37th Space Symposium in Colorado.
Fun Fact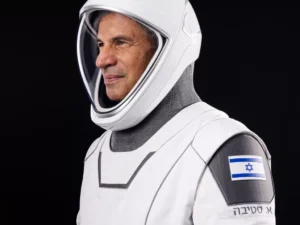 Axiom private astronaut Eytan Stibbe will celebrate Passover in space today, although he will not drink four cups of wine per tradition. Alcohol is prohibited aboard the International Space Station because of the possible damage it could do to technology.
---
Posted in Public Policy and Government Affairs