Space Foundation News
---
Space Foundation Announces New Members to its Board of Directors
Written by: Space Foundation Editorial Team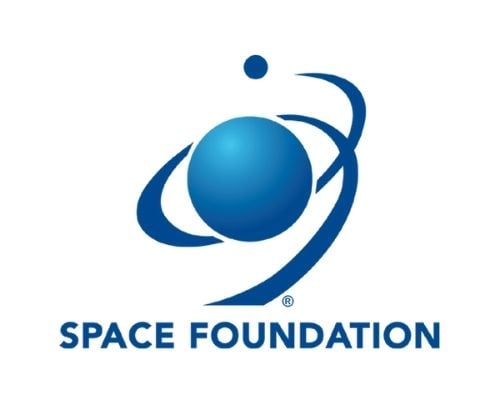 COLORADO SPRINGS, Colo. — April 20, 2022 — Space Foundation, a nonprofit advocate organization founded in 1983 for the global space ecosystem, today announced the addition of five new members to its board of directors. The new board members include:
John Hyten, USAF (Ret.), former Vice Chairman, U.S. Joint Chiefs of Staff
Jeff Ashby, former NASA Astronaut and Senior Executive
Roy Azevedo, President, Raytheon Intelligence & Space
Pascale Ehrenfreund, President, International Space University (ISU)
Kam Ghaffarian, Executive Chairman, Axiom Space
In addition to these appointments, two new representatives assumed seats held by corporate executives who have since retired from their respective companies. They include:
Thomas L. Wilson, Corporate Vice President and President, Northrop Grumman Space Systems
Edward J. "Ed" Zoiss, President, Space & Airborne Systems, L3Harris
Ms. Lauren Smith, program manager, Satellite Servicing, Northrop Grumman Corp. was re-elected to another two-year term as the New Gen representative on the board of directors.
In announcing the election of these distinguished individuals to Space Foundation's board, Space Foundation CEO Tom Zelibor said, "These new leaders will further build and expand the legacy of an organization that has for nearly 40 years led the way in information, education and collaboration across the global space ecosystem. Space Foundation is in good hands with their new stewardship of this organization's future."
The new board members will be formally introduced during Space Foundation's board meeting scheduled to take place in Washington, D.C., Nov. 15-17, 2022. For more information on Space Foundation leadership, please visit www.spacefoundation.org/who-we-are/leadership/.
About Space Foundation
Space Foundation is a nonprofit advocate organization founded in 1983, offering a gateway to information, education and collaboration for space exploration and space-to-Earth industries that define the global space ecosystem. Driven by a partnership model, Space Foundation operates three divisions that unite the entire spectrum of stakeholders — business, government, education and local communities — through support from corporate membership, sponsorship, fundraising and grants. Symposium 365 is the premier source for media and events, including the world-renowned Space Symposium and The Space Report. Center for Innovation and Education is a lifelong learning provider, offering workforce development and economic opportunity, and Global Alliance facilitates collaboration around the world for open dialogues and joint programs. Visit Space Foundation at www.SpaceFoundation.org, and follow us on LinkedIn, Facebook, Instagram, Twitter and YouTube.
###
All brand names and product names are trademarks or registered trademarks of their respective companies.
Tags: Space Foundation, space community, space ecosystem, space innovation, space exploration, board of directors, space to Earth industries, leadership
Media Contacts:
Rich Cooper
Vice President, Strategic Communications & Outreach
Space Foundation
(202) 596-0714
[email protected]
Dottie O'Rourke
TECHMarket Communications
(650) 344-1260
[email protected]
---
Posted in Space Foundation News