Public Policy and Government Affairs
---
Biweekly Washington, D.C. Update for the Week Ending April 29, 2022
Written by: Elizabeth Anderson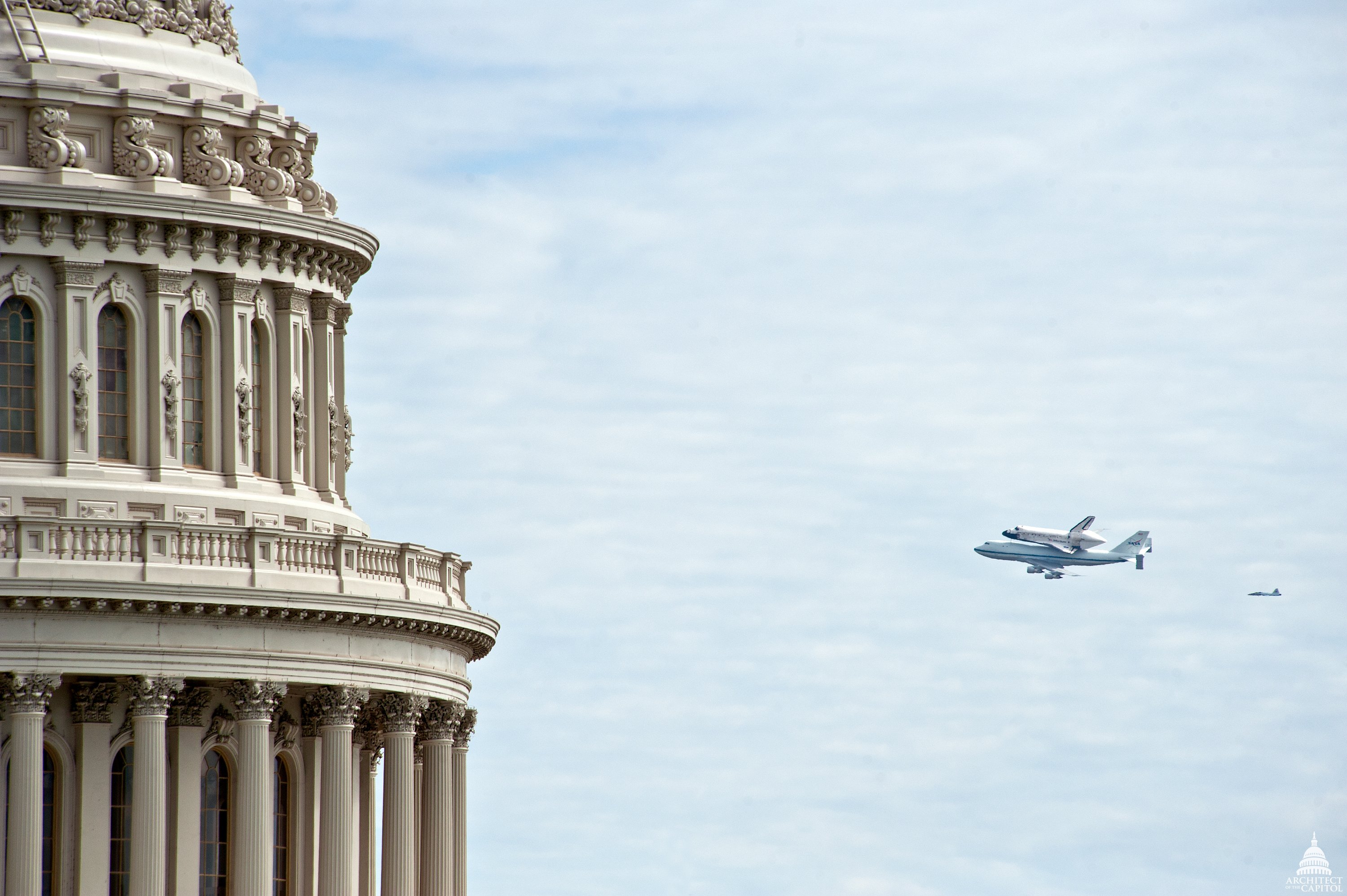 Space Shuttle Discovery flies over Washington, DC, before its retirement. Credit: Architect of the Capitol
This week in Washington: Vice President Harris declared a commitment to end ASAT tests; Travis Langster was announced as DoD's Principal Director of Space Policy; Richard DalBello was tapped to lead NOAA's Office of Space Commerce; and NASA awarded $278.5 million in contracts for near-Earth space communication development.
US Space Policy Updates
International Space Policy Updates
Space Industry Updates
Space Leader Spotlight
Janet Petro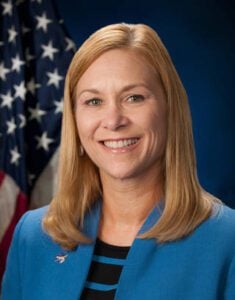 Janet Petro currently serves as NASA Kennedy Space Center's Director. She assumed her present role in May 2021 following Bob Cabana's transition from Director of Kennedy Space Center to NASA's Associate Administrator. Petro is a U.S. Army veteran whose career in civil service began immediately following her graduation from West Point with a B.S. in Engineering. She continued her studies at Boston University's Metropolitan College where she earned a Master of Science degree in Business Administration.
Prior to joining NASA, Petro worked for Science Applications International Corporation and McDonnell Douglas Aerospace Corporation. Since 2007, she has been serving as Deputy Director of NASA Kennedy. In this role she helped Kennedy transition into a multi-user spaceport. Petro strongly believes that the commercialization of space can have an immense positive impact towards putting humans in space and positively contributes to NASA's missions.
Reading Corner
---
Posted in Public Policy and Government Affairs