Public Policy and Government Affairs
---
Biweekly Washington, D.C. Update for the Week Ending May 27, 2022
Written by: Elizabeth Anderson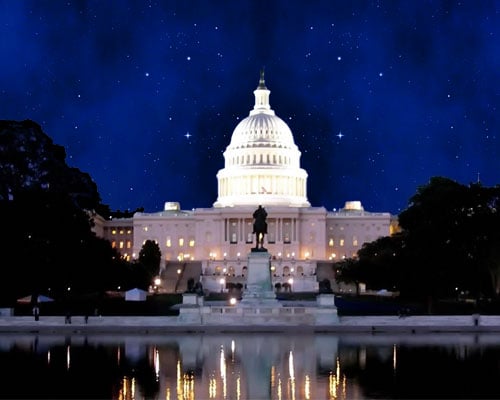 This week in Washington: The Department of Defense's Program Integration Council (PIC) successfully coordinated five-year planning documents for space acquisition among interagency members, a Congressional conference committee met to start reconciling competitiveness bills, including language in USICA (United States Innovation and Competition Act) authorizing NASA to select a second company for the Human Landing System (HLS) program, and the Tokyo Summit produced commitments for the Gateway Program and satellite cooperation.
Congressional Hearings
May 13, 2022, House Committee on Appropriations, FY23 Budget Request for the US Air Force and US Space Force
Witnesses:
The Honorable Frank Kendall, Secretary of the Air Force
General Charles Brown Jr., Chief of Staff of the Air Force
General John Raymond, Chief of Space Operations, US Space Force
Notes on the May 13 House Appropriations Hearing
---
May 17, 2022, House Committee on Appropriations, Commerce, Justice, Science and Related Agencies Subcommittee, FY23 Budget Request for the National Aeronautics and Space Administration
Witness:
Senator Bill Nelson, NASA Administrator
Notes on May 17 House Appropriations Hearing
United States Space Policy Updates
International Space Policy Updates
Space Industry Updates
Israeli satellite company Spacecom announced an expansion to maritime services (May 16)
Space tourism startup Space Perspective raised an additional $19 million in funding (Bloomberg, May 19)
Chinese launch startup Orienspace raised $59.9 million in Series A funding (Space News, May 20)
Boeing's Starliner aircraft docked with the International Space Station for the first time (Insider, May 20)
The Japanese Air Self Defense Force awarded a space domain awareness contract to LeoLabs (PR News Wire, May 24)
The Space Rapid Capabilities Office awarded a $1.4 billion contract to Blue Halo for the Satellite Communications Augmentation Resource (Space Force, May 24)
Amazon Web Services selected ten companies for its AWS Space Accelerator program (Executive Biz, May 25)
Boeing's Starliner capsule landed successfully at the White Sands Space Harbor (Space.com, May 25)
Space Leader Spotlight
Dr. John Plumb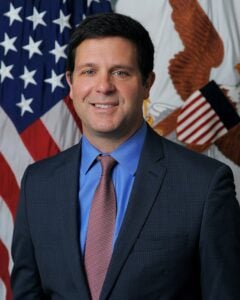 Dr. John Plumb currently serves as the first Assistant Secretary of Defense for Space Policy. He was confirmed in this role in March 2022, following nearly two years as the Chief of Government Relations at the Aerospace Corporation. In his role as Assistant Secretary, he is responsible for the overall supervision of policy for the Department of Defense for space warfighting. He also currently serves as the Principal Cyber Advisor to the Secretary of Defense.
Dr. Plumb has spent the last 25 years working in a variety of government positions at the Department of Defense, the Senate, and the National Security Council. He spent two years at the White House working as Director of Defense Policy and Strategy, ran for Congressional office in New York, served in the Navy and Navy Reserves since 1993, and holds the rank of Captain. With a PhD in Aerospace Engineering, he also spent time as a postdoctoral research fellow, aerospace engineer, and Congressional legislative assistant.
His background in government, industry, and military reflects a spectrum of knowledge from both a technical perspective and a cross-governmental perspective. This combination provides him with a strong foundation for the new position of Assistant Secretary of Defense for Space Policy.
Reading Corner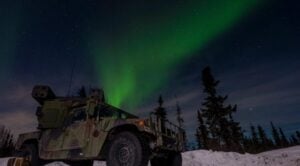 Space News | Melting Arctic ice opens new front in strategic power competition
Sandra Erwin analyzes the evolving nature of the Arctic region and its potential in becoming a hotspot for military activity.
---
Posted in Public Policy and Government Affairs