Public Policy and Government Affairs
---
Biweekly Washington, D.C. Update for the Week Ending June 10, 2022
Written by: Elizabeth Anderson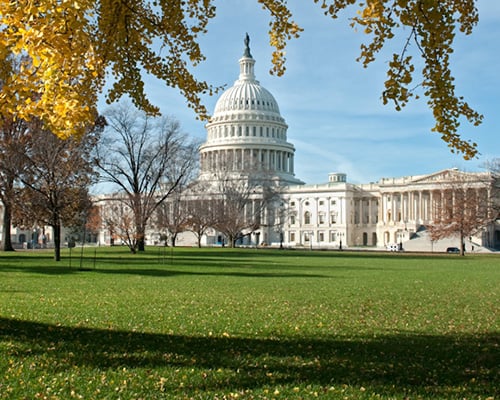 This week in Washington: National Defense Authorization Act (NDAA) markups called for Pentagon reports on hypersonic missile threats, NASA's Office of the Inspector General's released its audit on the Mobile Launcher 2 Contract, the Space Development Agency (SDA) awarded its first Tranche-1 O&I contract, and France signed the Artemis Accords.
United States Space Policy Updates
International Space Policy Updates
Space Industry Updates
Space Leader Spotlight
Dr. Pascale Ehrenfreund
Dr. Pascale Ehrenfreund currently serves as both President of the International Space University and President of the International Astronautical Federation. She is also a Research Professor of Space Policy and International Affairs at George Washington University's Space Policy Institute. Dr. Ehrenfreund's long and illustrious academic and research career makes her an international space leader whose work contributes to the growth of the industry and its professionals.
Dr. Ehrenfreund began her studies in Vienna, Austria, and holds a PhD in Astrophysics from the University of Paris VII and the University of Vienna. She has spent time working at the Leiden Observatory and instructing at the University of Amsterdam, Leiden University, and Radboud University Nijmegen. She was a principal investigator for ESA and NASA missions, a distinguished Visiting Scientist at JPL, and a senior scientist at the NASA Astrobiology Institute. These accomplishments led her to head the Austrian Science Fund in 2013 and the German Aerospace Center in 2015.
In recognition of her academic achievements, Dr. Ehrenfreund also had the honor of having an asteroid named after her. This particular asteroid was first discovered in 1977 by a Dutch couple at Leiden University and was named in her honor: Ehrenfreund 9826.
Reading Corner
---
Posted in Public Policy and Government Affairs