Public Policy and Government Affairs
---
Biweekly Washington, D.C. Updates for the Week Ending August 5, 2022
Written by: Elizabeth Anderson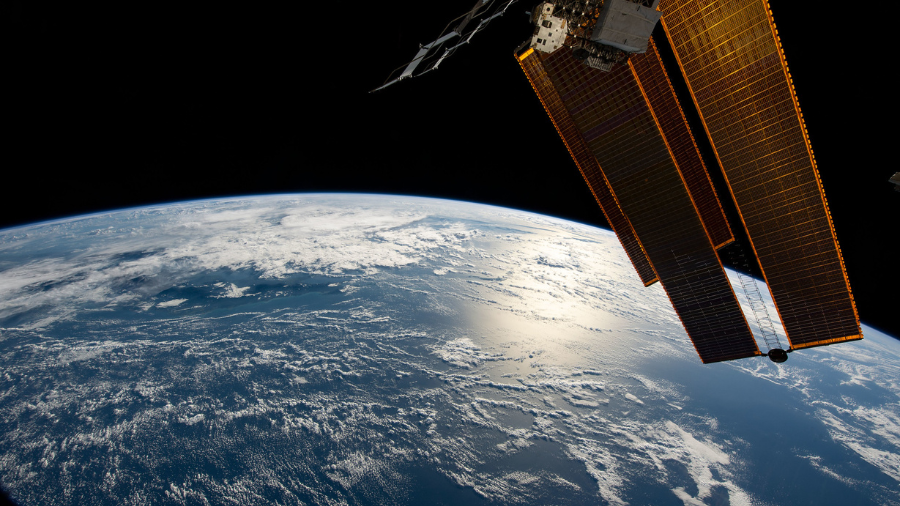 This week in Washington: President Biden nominated Lieutenant General Chance Saltzman to succeed General Jay Raymond as the head of Space Force, the NASA Authorization Bill was passed for the first time in five years as a part of the CHIPS and Science Act and will head to the President's desk, the Senate Appropriations Committee released its Chairman's Marks for FY23 Appropriation Bills, and China had multiple satellite launches and an uncontrolled reentry of a Long March 5B rocket.
United States Space Policy Updates
International Space Policy Updates
Space Industry Updates
Space Foundation Virtual Events
Space Matters
Space Foundation's second season of "Space Matters" convenes well-known policy influencers for monthly high level space policy conversations on emerging topics and trends within the global space economy. Join us for the second episode of season two with panelists Congressman Robert Walker, former NASA Administrator Jim Bridenstine, BryceTech's Carissa Christianson, and Constellation Advisory's Patricia Cooper.
Start Here for Space
In our first episode of a special season of Start Here for Space, the Head of European Space Agency's Washington Office, Sylvie Espinasse, shares insight into ESA operations, the agency's presence in DC, and international cooperation between ESA and the United States. Join us here for the first episode of the season!
Space Leader Spotlight
Lt Gen Chance Saltzman
This week's space leader profile goes to President Biden's nominee for the second Chief of Space Operations, Lieutenant General B. Chance Saltzmann. The Chief of Space Operations is the highest ranking position in the United States Space Force. Lt Gen Saltzmann currently serves as the Deputy Chief of Space Operations for Operations, Cyber, and Nuclear at the Pentagon. In this role, he has overall responsibility for operations, intelligence, sustainment, cyber, and nuclear operations for the Space Force.
In previous roles, Lt Gen Salzmann served as Deputy Commander, US Air Forces CENTCOM, Deputy, Combined Force Air Component of US Central Command, Southwest Asia, and first Chief of Combat Plans at the Joint Space Operations Center. He has commanded at the squadron, group, and wing levels at what are now Vandenberg and Buckley Space Force Bases and has operational experience with missile and space systems, and as a satellite operator.
At the AFA Warfare Symposium earlier this year, Lt Gen Saltzman expressed his lack of confidence in today's "space status quo" in the event of a "high-end fight" with China's military "if all sides of a fight are using space the way they currently do now." While the timing for this appointment is up in the air, pending General Raymond's retirement, Lt Gen Saltzman's status as a space leader is not.
Reading Corner
Space News | Sealing the ISS Airlock Behind Putin
This op-ed, authored by Greg Zsidisin, provides suggested guidelines for the future of international cooperation on the ISS, including updates to the Wolf Amendment.
---
Posted in Public Policy and Government Affairs