Space Foundation Press Releases
---
Nov. 3 Teacher Space Seminar to Brief Educators on Programs and Resources Available to Support Classroom Activities
Written by: developer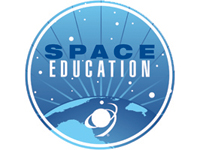 COLORADO SPRINGS, Colo. (Oct. 15, 2009) — Nebraska K-12 teachers have an extraordinary opportunity to learn about space-related educational programs and resources available from the Space Foundation, Lockheed Martin, and the NASA Nebraska Space Grant at a seminar for educators being held in conjunction with the Strategic Space Symposium at the Qwest Center Omaha in Omaha, Neb., next month.
The Teacher Space Seminar, sponsored by Lockheed Martin and the NASA Nebraska Space Grant, will run from 4:45 to 7:30 p.m. on Nov. 3 at the Qwest Center Omaha and will provide teachers with:
A comprehensive look at space-related teaching tools and events the Space Foundation, Lockheed Martin, and the NASA Nebraska Space Grant provide to help teachers strengthen lesson planning, classroom performance, and student interest in science, technology, engineering, and mathematics (STEM);
An opportunity to listen to a leading space leader talking about trends and developments in the space community and how those changes affect education;
A tour of the AMERICOM Government Services Exhibit Center at the Strategic Space Symposium, with an education presentation at the NASA Nebraska Space Grant booth; and
An invitation to a reception honoring the men and women of the United States Strategic Command, which is sponsored by Boeing and will be attended by industry and military space leaders.
Plus, each registered teacher who attends the entire Teacher Space Seminar will receive a $75 stipend from the NASA Nebraska Space Grant.
Space is Limited; Register Now
The Teacher Space Seminar, which is open to any Nebraska K-12 teacher, has limited space, so register today. To register, contact Chrys Rheinbolt at the Space Foundation by email at [email protected] or by phone at 719-576-8000 ext. 141. When registering by email, include your name, school, district, and grade(s) and subject(s) taught. Accepted teachers will receive a confirmation e-mail.
About the Strategic Space Symposium
The Strategic Space Symposium, presented by the Space Foundation in partnership with the United States Strategic Command, offers space and defense professionals an unparalleled opportunity for education, interactive discussion, and exposure to the latest space operations technologies related to global space strategy and warfighter issues and requirements. Featuring two full days of interactive sessions, speeches, panel discussions, networking opportunities, exhibits, and concurrent educational programs for teachers and students, the Strategic Space Symposium runs from Nov. 2-4 at the Qwest Center Omaha. For more information, click here.
About Lockheed Martin
Headquartered in Bethesda, Md., Lockheed Martin is a global security company that employs about 146,000 people worldwide and is principally engaged in the research, design, development, manufacture, integration and sustainment of advanced technology systems, products and services. The corporation reported 2008 sales of $42.7 billion. Lockheed Martin's operating units are organized into broad business areas: Aeronautics, Electronic Systems, Information Systems & Global Services, and Space Systems. The Space Systems organization includes the space launch, commercial satellites, government satellites, and strategic missiles lines of business.
About the NASA Nebraska Space Grant
Part of NASA's National Space Grant College and Fellowship Program, the NASA Nebraska Space Grant promotes aerospace-related research, education, and public service programs to encourage a diverse workforce. Through a network of colleges, universities, industry and federal agency partners, the NASA Nebraska Space Grant offers funding opportunities, including mini-grants and travel grants. Through its higher education and public programs, it focuses on teacher training and workforce development, including supporting NASA Education Pathfinder initiatives.
About the Space Foundation
The Space Foundation is an international, nonprofit organization and the foremost advocate for all sectors of the space industry – civil, commercial, and national security. Founded in 1983, the Space Foundation is a leader in space awareness activities, educational programs that bring space into the classroom, and major industry events, all in support of its mission "to advance space-related endeavors to inspire, enable, and propel humanity." An expert in all aspects of the global space industry, the Space Foundation publishes The Space Report 2009: The Authoritative Guide to Global Space Activity and provides threeindices that track daily performance of the space industry. In addition to the Strategic Space Symposium, the Space Foundation will sponsor the 26th National Space Symposium in Colorado Springs, Colo., April 12-15, 2010. Headquartered in Colorado Springs, the Space Foundation conducts research and analysis and government affairs activities from its Washington, D.C., office and has field representatives in Houston, Texas, and Cape Canaveral, Fla. For more information, visit www.SpaceFoundation.org. Follow us on Twitter: SpaceFoundation and read about the latest space news and Space Foundation activities in Space Watch.
No federal endorsement of the Space Foundation or any of its members or affiliates is intended or implied. Sponsorship agreements are with the Space Foundation for programs and materials supplied by the Space Foundation.
# # #
 
---
Posted in Space Foundation Press Releases