Report from Headquarters
---
31 Teacher Liaisons Added
Written by: developer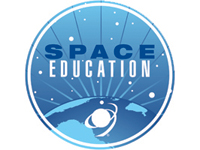 The Space Foundation has named 31 outstanding educators as its 2010 Flight of Teacher Liaisons in recognition of their active promotion of space and science education.
Drawn from 28 different schools in 10 states and Puerto Rico, the new Teacher Liaisons will serve as advocates for space science education and use Space Foundation-provided training and resources to further integrate space curriculum into the classroom.
The 2010 Teacher Liaisons will be publicly recognized at the Space Foundation's 26th National Space Symposium, which is being held April 12-15 at The Broadmoor Hotel in Colorado Springs, Colo.
The highly regarded Space Foundation Teacher Liaison program is in its seventh year and has 321 active participants, including the 2010 Flight. Honorees are selected by a panel comprising experienced Teacher Liaisons and representatives from the space industry and the military.
In addition to the recognition activities, the 2010 Teacher Liaisons will participate in workshops and education programs at the 26th National Space Symposium. Following the Symposium, Teacher Liaisons can take advantage of specialized training and instruction at Space Foundation and NASA workshops with optional graduate-level credit; exclusive science, technology, engineering, and math (STEM) professional development experiences with optional continuing education credit; and special space-oriented student programs created just for Teacher Liaisons.
The 2010 Flight of Teacher Liaisons (organized by state and city) are:
Alabama:
• Colleen Laymon, Chaffe Elementary School, Huntsville
Arkansas:
• Charlotte Cook, Carver Magnet Elementary School, Little Rock
California:
• Jim Oliphant, Valley Christian High School, Los Gatos
• Anna Ravelo Norris, Al Ridah Academy, Irvine
Colorado:
Alamosa
• Diego Martinez, Antonito High School
• Gail Martinez, Antonito High School
Colorado Springs
• Michael Anderson, Galileo School of Math and Science
• Carah Barbarick, Charter School Institute
• Patricia Fierro, Jack Swigert Aerospace Academy
• Robert Fowler, Tesla Education Opportunity Center
Elizabeth
• Jill Parker, Elizabeth Middle School
Hopper
• H. Ray Newmyer, Sangre de Cristo High School
Littleton
• James F. Reiner, II, Centennial Academy of Fine Arts
Monument
• Mary Gregory, Lewis Palmer High School
• Dana Honeycutt, Colorado Virtual Academy
Parachute
• Mindy Campbell, LW St. John Elementary
Georgia:
• Lucretia Octavia Tripp, Auburn University, Union City
Illinois:
• Rebecca Aber, Oak View Elementary, Joliet
• Michael Stock, McClure Junior High, Westchester
Maryland:
• Joseph McMahan, Dr. Gustavus Brown Elementary, White Plains
Nebraska:
• Dave Clark, Burke High School, Bellevue
• Christina Elf, Omaha Public Schools
• Jeff Erixon, Beveridge Magnet School, Omaha
• Pamela Galus, Lorthrop Science, Spanish and Technology Magnet Center, Omaha
• Derrick Nero, Lewis and Clark Middle School, Omaha
• Meghan Schuff, Bellevue West High School
• Harold Jay Wright, Burke High School, Papillion
Ohio:
• Annette Drake, Brookville Intermediate School, Englewood
Puerto Rico:
• Elizabeth Torres-Rodriguez, Jose Julian Acosta School, Arecibo
Tennessee:
• Natalie Pickett, Dobyns-Bennett High School, Kingsport
For more information about the Space Foundation Teacher Liaison program visit www.SpaceFoundation.org/education/educators. For more about the 26th National Space Symposium, see www.NationalSpaceSymposium.org/.
# # #
 
This article is part of Space Watch: March 2010 (Volume: 9, Issue: 3).
---
Posted in Report from Headquarters