Spotlight
---
Corporate Patron Serves 40% of Market
Written by: developer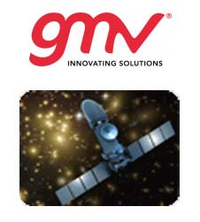 Twenty-one satellites using ground systems technology from Space Foundation corporate patron GMV are scheduled for launch this year, including satellites form Eutelsat, SES Astra, Arabsat, Nilesat, Globalstar, Hispasat, the European Space Agency (ESA) and NASA. According to an announcement from the company, GMV now provides ground systems for 40 percent of commercial telecommunications satellites slated to launch in 2010.
GMV supplies a variety of customizable satellite control systems, including the satellite monitoring and control system, hifly®; the general flight dynamics product infrastructure, focusSuite; the telecommunications satellite payload reconfiguration tool, smart rings; and the mission analysis tool, matool.
Madrid-based GMV has been providing satellite ground systems to satellite manufacturers, commercial operators, integrators, and Space Institutions around the world since 1984. More than 230 space missions use GMV technology, and GMV's operational systems are currently installed on six continents in 25 countries. GMV's U.S. headquarters are in Rockville, Md., and its European headquarters are in Madrid, Spain.
For more information about GMV, click here.
This article is part of Space Watch: August 2010 (Volume: 9, Issue: 8).
---
Posted in Spotlight