Report from Washington, D.C.
---
Space Foundation Compares Space Funding Requests
Written by: developer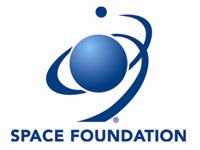 The Space Foundation has prepared an overview of six current NASA budget proposals, including a comparison of funding levels provided by each. The analysis looks in detail at similarities and differences within the sections covering exploration and space operations for the following documents:
Proposed House Authorization Bill
Proposed Senate Authorization Bill
Proposed House Appropriation Bill
Proposed Senate Appropriation Bill
President's FY2011 Budget Request
NASA FY2010 Enacted Budget
To download the document, click here. To see a related story in this issue of Space Watch, click here.
This article is part of Space Watch: August 2010 (Volume: 9, Issue: 8).
---
Posted in Report from Washington, D.C.