Report from Washington, D.C.
---
Budget Request Proposes Freeze, Affects NASA, NOAA
Written by: developer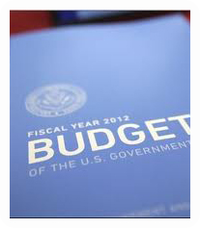 President Barack Obama released his FY 2012 budget request to Congress on Feb. 14, proposing a freeze on non-security discretionary spending, which includes funds for NASA and NOAA. The $18.7 billion requested to fund NASA is the same amount the agency received in 2010 and is currently operating under.
The Space Foundation's analysis of the request, which compares multiple budgets and budget requests, can be found here.
A compromise between the FY 2011 budget request and the NASA Authorization Act of 2010, the President's request maintains FY 2011 priorities including science, aeronautics, commercial transportation, and technology development accounts, but agrees with the sense of Congress that heavy lift vehicle and capsule development should begin immediately to preserve the existing workforce and utilize an established technical heritage.
The budget request was accompanied by NASA's 2011 Strategic Plan, which outlines the agency's long-term goals and describes how it plans to accomplish them.
The President requested $5.5 billion to fund NOAA in FY 2012, a $747 million increase over 2010 (NOAA is currently operating under the Continuing Resolution). The request includes $1.07 billion to fund the Joint Polar Satellite System (JPSS), the civil follow-on program to the now-canceled National Polar-orbiting Operational Environmental Satellite Systems (NPOESS) program.
The President requested $10.2 billion to fund unclassified DoD space programs in FY 2012, an increase of 3 percent over the FY 2011 request. The budget proposes a new strategy for space acquisition reform - the Evolutionary Acquisition for Space Efficiency (EASE) - which will utilize block buys of satellites, fixed price contracting, stable research and development investment, and modified annual funding to decrease cost by as much as 10 percent.
Then, on Feb. 19, the House of Representatives passed appropriations bill H.R. 1, which cuts $100 billion from the President's FY 2011 budget request, and funds the government at $59 billion less than the FY 2010 enacted budget. The bill, which would fund NASA at $18.123 billion (or $877 million less than the President's request for FY 2011), will now be taken up by the Senate. It is not expected to pass in its current form. Congress has until March 4 to pass an appropriation bill for FY 2011 before funds under the current Continuing Resolution run out.
This article is part of Space Watch: March 2011 (Volume: 10, Issue: 3).
---
Posted in Report from Washington, D.C.