Report from Washington, D.C.
---
December Brings Changes, Approvals, Funding
Written by: developer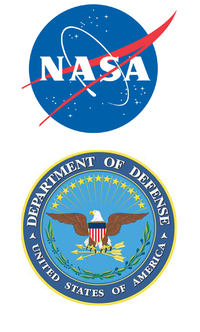 At the end of December, several key events took place affecting the future of the U.S. space program.
On Dec. 20, NASA announced it was taking a modified approach to supporting commercial crew capability, saying it will "competitively award Space Act agreements for the next phase of the Commercial Crew Program," rather than award contracts.
On Dec. 23, President Barack Obama signed into law the Consolidated Appropriations Act, 2012 (P.L. 112-74), which provides a total of $518 billion in funding for the Department of Defense (DoD) in FY 2012, an increase of $5 billion from FY 2011, but $21 billion below the President's FY 2012 request.
The funding includes:
$1.7 billion for Evolved Expendable Launch Vehicle (EELV); $37 million below request
$1.4 billion for Global Positioning System (GPS); $11 million above request
$995 million for Space Based Infrared System (SBIRS)
$954 million for Advanced Extremely High Frequency (AEHF); $20 million below request
$807 million for Wideband Global SATCOM (WGS); $326 million above request
$482 million for Mobile User Objective System (MUOS)
$168 million for Defense Weather Satellite System (DWSS): $276.9 million below request
On Dec. 31, the President signed the 2012 National Defense Authorization Act into law, which authorizes funding for DoD programs and policies, including national security space programs and policies.
Read or download a PDF of the Space Foundation analysis of the FY 2012 Department of Defense Authorization and Appropriations Acts by clicking here.
This article is part of Space Watch: January 2012 (Volume: 11, Issue: 1).
---
Posted in Report from Washington, D.C.