Space Symposium
---
National Space Symposium will be a Literary Feast
Written by: developer
During the 28th National Space Symposium, a number of popular authors will sign copies of their books in the Ball Aerospace Exhibit Center Pavilion. The book signings, managed by The Tattered Cover, a Denver-based bookstore, include:
Tuesday, April 17

9:45-10:45 a.m.: Dr. G. Scott Hubbard, professor of aeronautics and astronautics at Stanford University, former director of NASA's Ames Research Center, NASA's first Mars Program Director and author, Exploring Mars: Chronicles from a Decade of Discovery

3:30-4:30 p.m.: P.J. O'Rourke, political satirist, journalist, author, Space Foundation Board Member and Corporate Sponsorship Dinner master of ceremonies, Don't Vote, It Just Encourages the Bastards
Wednesday, April 18

2:00-3:00 p.m.: Dr. Neil deGrasse Tyson, director of the Hayden Planetarium, author, host of COSMOS and National Space Symposium Launch Keynote Speaker, Space Chronicles: Facing the Ultimate Frontier
Thursday, April 19

9:45-10:45 a.m.: Mark Stevenson, innovation expert, author and Space Technology Hall of Fame Dinner speaker, An Optimist's Tour of the Future


11:00 a.m.-noon: Dr. Lisa Randall, Frank B. Baird, Jr., Professor of Science at Harvard University, author and Mega Minds panelist, Knocking on Heaven's Door: How Physics and Scientific Thinking Illuminate the Universe and the Modern World

1:00-2:00 p.m.: Fred Ledley, Bentley University professor and author, Sputnik's Child, a Space Foundation Certified Imagination Product (proceeds support Space Foundation education programs)

2:00-3:00 p.m.: William Scott, former flight test engineer, former Rocky Mountain Bureau chief for Aviation Week & Space Technology magazine and author, Space Wars: The First Six Hours of World War III and Counterspace: The Next Hours of World War III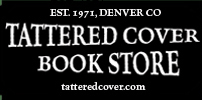 The signings are open to badged National Space Symposium attendees, exhibitors, volunteers or visitors. The Tattered Cover is selling copies of all of the authors' books.
Learn more about the 28th National Space Symposium here.
This article is part of Space Watch: April 2012 (Volume: 11, Issue: 4).
---
Posted in Space Symposium