Space Symposium
---
Issues Luncheon Tackles Acquisition
Written by: developer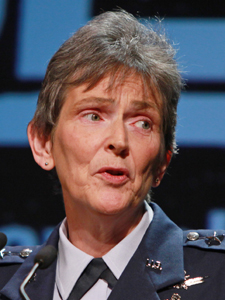 The special Issues Luncheon at the 28th National Space Symposium on April 19, co-sponsored by United Launch Alliance, concentrated on Acquisition Strategies for National Security and featured Lt. Gen. Ellen M. Pawlikowski, USAF, commander, Space and Missile Systems Center (pictured left).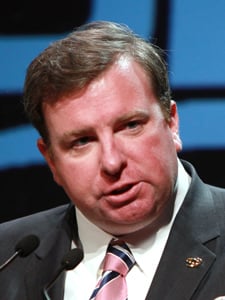 Following a welcome from Space Foundation Vice President – Washington Operations Brendan Curry (pictured right), Pawlikowski talked about the importance of space to national security. "Space is no longer a 'nice to have' enhancement, today we don't go to war without space," Pawlikowski said. "We just can't do it."
Pawlikowski said that cost used to be "whatever it takes'" to get the task accomplished, but today "that is not the priority." She said in the current "contested, congested and competitive" space domain, we must consider both physical and cyber security. "Budget reductions are difficult," she said. "You can't remove a satellite system, but instead you have to eliminate full spacecraft."
See photos here.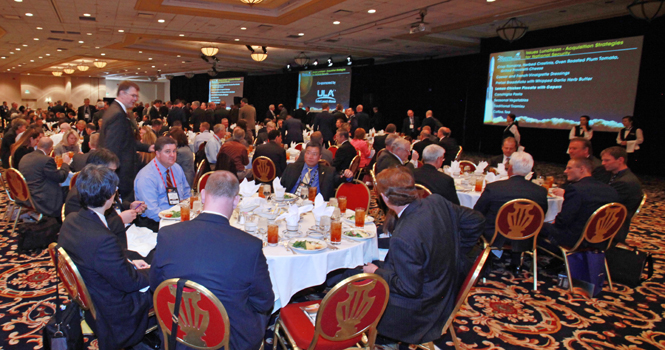 This article is part of Space Watch: July 2012 (Volume: 11, Issue: 7).
---
Posted in Space Symposium