Second View
---
Second View: Inspirational "Hero" Made a Difference for Space, Women, History
Written by: developer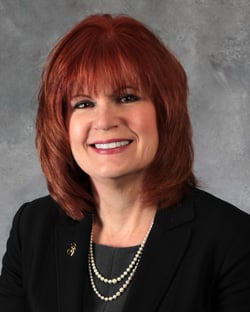 This month's Second View is by Space Foundation Vice President – Marketing & Communications Janet Stevens. If you would like to write a Second View for Space Watch, please submit your column to: [email protected]
---
When astronaut and physicist Sally Ride died last month, the space community – and the education community – lost a hero. Not a hero in the traditional sense – although it certainly takes a large dose of bravery to strap yourself into a rocket bound for space – but a hero in the inspirational sense.
As the first U.S. female to travel to space*, Ride told girls everywhere, "Yes, you can do it." But, her heroism increased further when she also told them that to get there, they had to study hard – often in untraditional fields – and earn their way to greatness.
In the almost 30 years since the words to the familiar song, "Mustang Sally", took on new meaning when we watched her "ride, Sally, ride," women have made tremendous strides in traditionally male fields. As a physicist and an astronaut, she had to not only boldly go where few before her had gone, but she also had to constantly prove herself.
Many young girls today might be surprised at the media furor sending the first U.S. female astronaut into space created… thinking that those types of gender biases have gone by the wayside. But, still only 11 percent of space travelers have been women* and only about 20 percent of those receiving doctorates in physics in the U.S. are women.
So, when Ride left the astronaut corps, she did an honorable thing – she dedicated her life to making a difference by teaching and inspiring young people – especially at-risk girls – to pursue science careers. First, as a physics professor for 13 years and then at her company, Sally Ride Science™, which offers school programs, classroom materials, space camps, science festivals and teacher trainings that bring science to life to show kids that "science is creative, collaborative, fascinating and fun."
At the Space Foundation, we share this objective, offering space-themed cross-curriculum education programs that inspire children to study and excel in science, technology, engineering and mathematics (STEM) topics, with the long-term goal of building a strong space workforce and a well-informed public. In offering these education programs, we work with many scientists and astronauts. We are amazed at how many tell us that their personal inspiration to become an engineer or a geologist or an astronaut or a physicist came from inspiration at a young age. They tell us it was a superior teacher who taught them to make rockets, or a film that explored outer space, or watching man take his first steps on the Moon, or a trip to space camp, or – often – watching Sally Ride making history for U.S. women.
Ride understood the importance of a strong space program in building and sustaining technological, economic and societal success, and she understood that a nation must start early to build that strength, saying "Our future lies with today's kids and tomorrow's space exploration." She demonstrated her commitment to these two points through her life's work.
She also understood that, even almost 30 years after she broke a gender barrier, women are still challenged in the technology field. She summed up her philosophy by saying, "There are lots of opportunities out there for women … girls just need support, encouragement and mentoring to follow through with the sciences."
Sally Ride's death – at such a young age – is tragic. Her life was an inspiration and we need more like her, so that we can continue to encourage children to study, work hard and accomplish great things.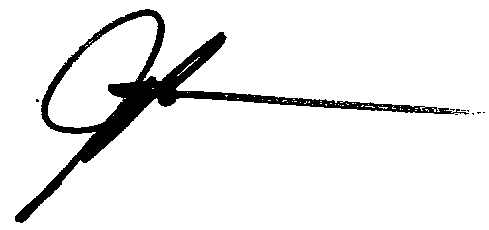 Janet Stevens, APR
*The U.S. was trumped by the Soviet Union in the gender race, when Valentina Vladimirovna Tereshkova flew into space aboard Vostok 6 in 1963; it took 20 years for the U.S. to catch up. Still, the U.S. made up for the gap by producing — by far — the largest number of female astronauts, which comprise one each from China, France, the United Kingdom, Iran and South Korea; two each from Canada and Japan; three from Soviet Union/Russia and 45 from the United States. While the Soviet Union sent the first two women into space, only three of all the women in space have been Russian or Soviet. However, the French, British, South Korean and Iranian women all flew as part of the Soviet or Russian space program.
---
Janet Stevens, APR, is responsible for the Space Foundation's marketing and public relations programs, including public relations and marketing strategy, media relations, brand identity, advertising and promotion, graphic design, web communications, social media, community relations and public outreach. Prior to joining the Space Foundation, she was senior vice president – public relations for Idearc Media, one of the nation's largest yellow pages publishers. Before that, she spent more than 30 years in public relations, advertising and quality management positions at GTE, Fidelity Investments and Verizon. During her career, Stevens has won numerous public relations awards and was instrumental in both creating the application and managing the site visit for GTE Directories' 1994 Malcolm Baldrige National Quality Award. Stevens, who has a bachelor's degree in mass communications from the University of South Florida, Tampa, Fla., is accredited by the Public Relations Society of America.
This article is part of Space Watch: August 2012 (Volume: 11, Issue: 8).
---
Posted in Second View